'I Don't Want to': Lydia Ko, Who Broke Stereotypes by Proposing First, Once Revealed She Also Chose to Unfollow the Famous Tradition Regarding Wedding Dress
Published 01/03/2023, 3:30 PM EST
Lydia Ko recently married her long-time fiancé, Jun Chung. The wedding personified the golf world sensation's worldviews in bits and pieces that often go ignored. Starting from her wedding dress to the proposal, Lydia chose to do things her way and it was a sight to watch it happen. The highly awaited event took place in Seoul, South Korea on the 30th of December 2022 with the couple's near and dear ones around. Ko's wedding dress was the center of attention, but the reasons were not in line with common expectations but were Lydia's stance against stereotypical practices in force.
Lydia Ko adds yet another feather to her cap of shattering age-old stereotypes
By far, Lydia Ko has not only beaten stereotypes but has risen well above them and proven her worth both in her professional and personal life. One occasion that exemplifies the peak of traditions is a wedding. Weddings mark one of the most celebrated occasions in one's life.
ADVERTISEMENT
Article continues below this ad
Ko, however, did not run her wedding with the set celebratory societal practices. From being the first one to propose, to have a rental as her wedding dress- Ko made it a point to have her wedding go the way she prefers, not the society.
She said, "I'm renting a dress. I didn't want to buy a dress. I'd rather put that dress money into something else. If I ever had a daughter later, I don't want to tell her 'Hey, this was my wedding dress and I save this for you.' … I was totally fine with it being a rental.", according to her statement in the podcast called Henni and Hally: Women with Game.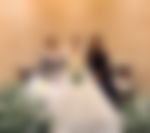 Instead, the World's No. 1 women's professional golfer chose to spend the money on something more fruitful, like her honeymoon. With this step, Ko not only promote sustainability in fashion but also set forth a new precedent for brides around the world.
Lydia remains to be not just a golfing sensation but also an advocate for making personal choices in life and not letting society define one's worldview.
Lydia weds Jun Chung
Lydia Ko finally tied the knot with her long-term fiance, Jun Chung, a few days back in a ceremony in South Korea. The professional golfer has time and again exhilarated by the kind of support and care Chung offers her and how she admires him.
Lydia Ko has acknowledged that they met for the first time back in 2021, and spent some time together before they finally tied the knot on December 30, 2022.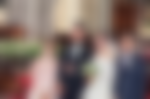 ADVERTISEMENT
Article continues below this ad
Ko mentioned how her husband helps her introspect and makes her better at everything, including her professional life.
Ko broke generational norms and finally proposed Jun Chung in a blockbusting golf fashion. She wrote 'Will you marry me?' on a golf ball and presented her now-husband, Jun Chung with the same.
Truly, this couple strives to value how love can truly help one navigate their problem, both professional and personal.
ADVERTISEMENT
Article continues below this ad
What do you think about Lydia Ko and her choice of rising above the stereotypes on her wedding day? Share your views in the comments section below.
Watch This Story: What Does John Daly's Fiancee Anna Cladakis Do for a Living
Edited By: Manaal Siddiqui