'I Love What You've Done For Me, But You're Killing Me': Years After His Troubled Split, John Daly Once Opened Up on What Went Wrong With Callaway
Published 09/27/2022, 12:30 PM EDT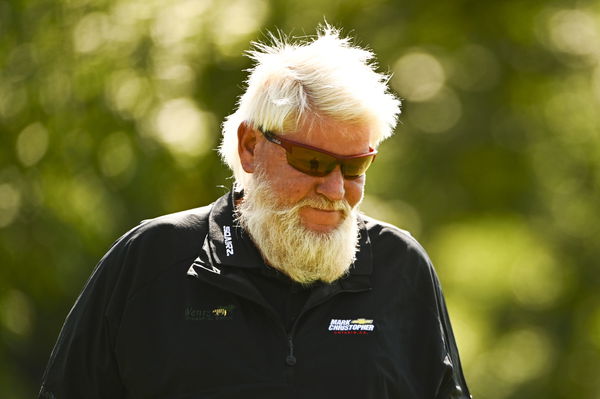 John Daly is a great golfer known for his colorful personality and is loved by his fans. He has had his share of downfalls, like his struggles with alcohol, gambling addiction, and separations from his ex-wives. His life had so many twists and turns that the Golf channel went on to broadcast a reality TV show in 2010 based on his life, named, 'Being John Daly.'
ADVERTISEMENT
Article continues below this ad
Once At Rancho Cucamonga, California, he was at a country club standing in the rain with Tom Chiarella, an Esquire reporter, waiting out a storm. They were recording Daly's day-to-day life for the reality show. Tom had a QnA session where Daly revealed many things about his life and healthcare. He also talked about his experience with Callaway sponsorship.
ADVERTISEMENT
Article continues below this ad
John Daly revealed the truth behind his Callaway Sponsorship
Daly was suffering with alcohol addiction and many doctors were helping him overcome his stress and related issues, making him a better person. In the interview, he talked to Tom about the time when he used to take Paxil, which is an anti-depressant drug prescribed to OCD patients. The medication did not suit him, and he was bloated most of the time. Daly revealed he had to take them as part of the contract with Callaway.
According to Daly, Callaway was putting him on only one anti-depressant and they were not switching to another. To Tom's surprise, he also said that the uncontrollable shakes that he witnessed in Vancouver during the tournament resulted from the side effects of Paxil.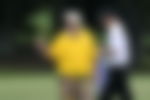 The medicines were slowly killing him, and he did not see any improvement, rather witnessed only side effects. He said to Callaway, "Mr. Callaway, I love you to death. I love what you've done for me, but you're killing me."
ADVERTISEMENT
Article continues below this ad
The end of the journey of Daly with Callaway
Callaway and John Daly go back to when they sponsored him until they ended the contract in 1999, due to his addictions. The contract clearly stated that Daly had to refrain from alcohol and gambling. But he was seen drinking in Nevada, hence the breach.
They offered Daly treatment at Callaway's expense, but he denied admission to the treatment center. Because of this behavior, Ely Callaway, the founder and chairperson of the company, dropped the contract immediately and ended their business relationship. The agreement was worth at least $2 million and was supposed to run through till 2001.
ADVERTISEMENT
Article continues below this ad
Watch this story- John Daly Once Revealed the Shocking Age at Which He Started Drinking
What do you think about this situation? Was Callaway right about ending the sponsorship? Let us know your thoughts in the comment section below