'I Tried to Force It': Tiger Woods Once Got Emotional Discussing the Toughest Loss of His Career
Published 10/07/2022, 7:00 PM EDT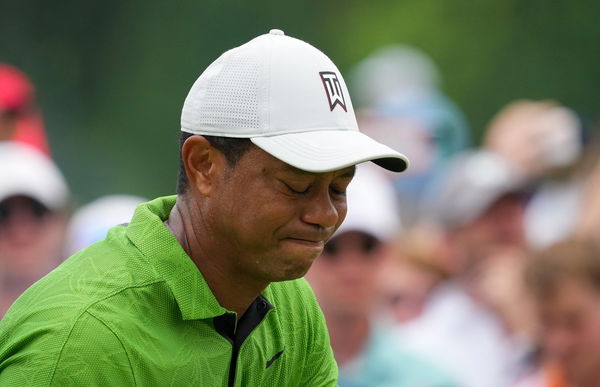 Tiger Woods is one of the most successful golfers of all time. The golf legend is an inspiration to many young golfers. The 15-time major winner has seen very few defeats in his golfing career. But Woods once talked about an instance of defeat and how it made him feel.
Tiger Woods disclosed his most hurtful defeat
ADVERTISEMENT
Article continues below this ad
Woods is known as the generation's greatest champion. The golfer has won 82 tournaments in his PGA Tour career. However, he has also lost a few games along the way. And one of the most hurtful defeats in his career was the 2006 Masters tournament.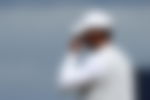 Woods won the 2005 Masters and was hoping to make another victory the next year. However, this time Woods could score enough to finish for a third-place tie. Phil Mickelson, who has been a long-time rival of Woods, was also playing in the tournament. And at the end of the event, Mickelson finished three shots before Woods.
Tiger Woods' father was sick and was living through his last days. And so Woods knew that his father might not be able to see him play another major. After losing the 2006 Masters, Woods said, "I've been through some tough defeats over the years, but nothing like that because I knew my dad would never live to see another major championship,".
Woods is a man of natural golf skills. And according to him, he lost the tournament because he tried forcing it. "I pressed and I tried to make putts…I tried to force it," he said.
ADVERTISEMENT
Article continues below this ad
How was Woods' relationship with his father?
Earl Woods was the golfer's first-ever coach during his childhood years. During his World Golf Hall of Fame speech, Woods mentioned how much his father supported him in becoming the successful athlete that he was. However, despite the amazing dynamic he had with his father, Woods also shared how he failed at understanding his father during his final days.
But Earl Woods always had the best in mind for his son, and both parents supported Woods in reaching new heights in his career. Today, Tiger Woods uses his father's methods of teaching golf while helping his son Charlie practice the game.
ADVERTISEMENT
Article continues below this ad
Watch This Story: Tiger Woods Delivers Emotional Statement Following Rough Open Championship Outing
Edited By: Manaal Siddiqui