'I Was 13 Years Old': Paige Spiranac Vents Extremely Embarrassing Anecdote
Published 01/18/2023, 7:00 AM EST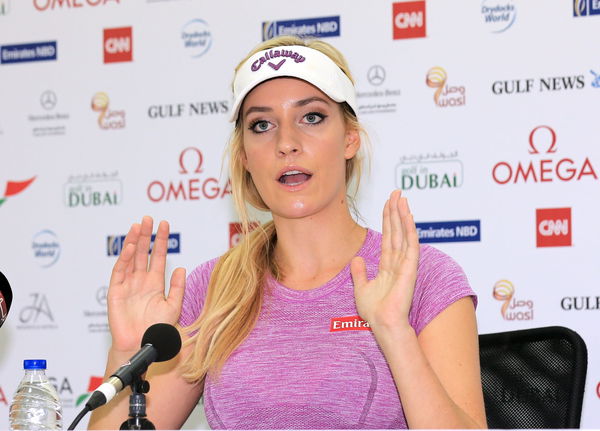 Golf is a very conservative sport. When it comes to women and their clothing, the sport has always been a stickler. Many women hate that. Among those who openly vocalize their hate for this is golf's most followed individual, Paige Spiranac. She despises how women are treated in the sport. She recently even recited a story of her younger self being publicly embarrassed on the course for her skirt.
The blonde beauty has over 11 million followers across all social media platforms. With her massive online presence, Spiranac hopes to evolve golf, especially for women.
Paige Spiranac narrated an appalling story about when she was a child
ADVERTISEMENT
Article continues below this ad
Spiranac has been playing golf for decades. But when she was young too, Paige faced the same shame as she does today. On her Instagram stories, the golf beauty was narrating horrifying incidents that had happened to her at country clubs, where she was shamed and insulted for her gender and dressing.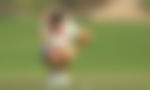 One such incident occurred when she was 13 years old. The social media icon was on the course, but the people there thought her skirt was too short. "They actually brought a dollar bill out, in front of everyone, on the driving range to measure my skirt," Spiranac stated. "When I was thirteen years old."
The influencer was still in disbelief that that had happened to her. "13 years old. A dollar bill," she said, wide-eyed. What began as a child for the ex-pro golfer, unfortunately, continued throughout her career. Despite her not staying a golf pro too long, Spiranac is still an avid golfer. She is still found on the course very often, and there are still those who shame her dress.
Spiranac says she loves her body
ADVERTISEMENT
Article continues below this ad
In 2021, Spiranac was on "The Stripe Show" podcast. There, she opened up about why she likes dressing the way she does. She stated, "As you can see, I don't mind being sexy." "I love my body, and it's just a part of who I am."
Maxim 2022's Sexiest Woman Alive was proud of the way she dressed regardless of what anyone thought. "I have just always kind of dressed more on the provocative side," she stated. "It's just, again—kind of like—part of who I am and I'm very comfortable with that." Spiranac was comfortable in her skin and readily takes on anyway who tells her it's not okay.
ADVERTISEMENT
Article continues below this ad
Watch This Story – Paige Spiranac: 'Dumb-Rules' in Golf
What do you think about the way the Instagram model was treated when she was younger? Let us know in the comments below.
Edited By: Manaal Siddiqui