'I Was One Lucky…': Despite Being Dubbed As the Shark, Greg Norman Once Almost Lost His Hand Due to an Accident
Published 12/29/2022, 12:00 PM EST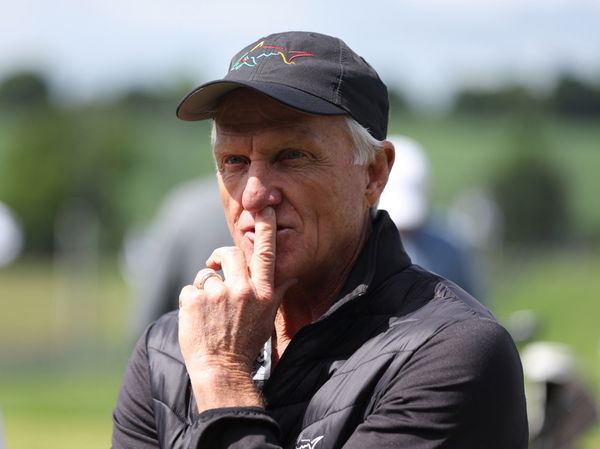 Though a golfer requires equipment such as irons and clubs, the most prominent element of a golfer is his hands. However, with no hands, one may find it hard to play the beautiful sport, even if you are the two-time Major winner Greg Norman. Nearly eight years ago, The Shark almost lost his hand in a chainsaw accident. Let's take a look at what unfolded with the LIV Chief.
In 2014, Norman was enjoying his entrepreneurial lifestyle away from golf. However, with plenty of time in hand, the Australian decided to trim the plants with a Chainsaw by himself. Though a perfectionist in golf, using a Chainsaw wasn't considered to be listed in Norman's abilities.
Greg Norman almost cuts his hand
ADVERTISEMENT
Article continues below this ad
Norman is known to be experimental in different domains. Whether it's his list of business endeavors or the formation of a new Tour, he is known to find success in every field. With similar confidence in mind, Norman posted a picture of himself on Instagram with a chainsaw captioned "Never ask someone to do something that you can do yourself. Love to work!"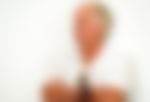 Nonetheless, a week later, he shared another picture with his fans revealing the accident. "Working with a chainsaw ALWAYS be respectful of the unexpected", Greg Norman wrote in the caption of his picture from the hospital. The Hall of Famer claimed to have been lucky to survive the scary accident.
ADVERTISEMENT
Article continues below this ad
Read More: 'Get Our C*ap Together': Greg Norman Slammed Golf's 'Ridiculous' Problems With a Radical and Controversial Solution Once
The two-time Major winner further wrote, "I was one lucky man today". Nonetheless, he ended the caption with his witty and positive humor by writing, "Damaged, but not down & out. Still have left hand". Though his prime playing days were far away during the accident, Norman losing a hand would be a great loss for many.
Though he last played professional golf in 2012, the Queensland-born golfer does make plenty of appearances at Pro-am events. Nonetheless, when it comes to Norman almost losing his hand, it did prove that even The Shark is fragile to injuries.
ADVERTISEMENT
Article continues below this ad
What are your thoughts on Greg Norman's crazy accident? Let us know in the comments section below.
Watch This Story: Greg Norman's Disparaging Comments From the Past Could Be the Reason for Tiger Woods' Disdain Towards Him