'I Wouldn't Take a Billion Dollars…': Cameron Smith Who Reportedly Took a 9-Figure Offer to Join LIV Golf, Gets Slammed By Golf Legend Gary Player
Published 08/31/2022, 1:00 PM EDT
By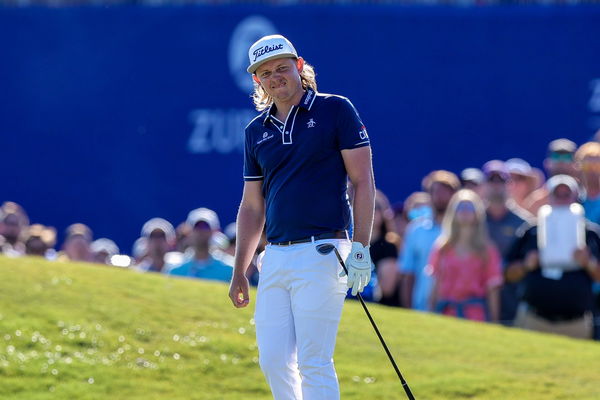 86-year-old, Gary Player, has criticized LIV Golf's shiny new entity – Cameron Smith. Speaking to BBC Radio 5 Live, Player revealed that he was shocked to hear the news and believes Smith's well-wishers have got it all wrong.
What did Gary Player say about Cameron Smith?
ADVERTISEMENT
Article continues below this ad
After much speculation, Australian golfer, Cameron Smith recently revealed his intentions to join the Saudi-backed LIV Golf series after the completion of the season-ending PGA Tour. Player was taken aback by the decision, saying he wouldn't have thought of swapping his legacy over guaranteed riches for a second.
"I've played golf all my life and I wouldn't take a billion dollars for my nine Majors on both Tours," he said. "The only man to win the Grand Slam on both Tours and 165 tournaments. I worked hard. I had a desire. I traveled the world, it was an education. I met wonderful people. How can you ever be a champion playing 54 holes with no cut?"
Player referred to Smith as a "superstar" and felt he had made the wrong choice. "This superstar [Smith], I think his advisors have given him the wrong advice. I don't blame players for going on the LIV Tour. Most of the players can't win on the regular Tour anymore. The PGA Tour will always be the major Tour," Player stated.
What did Smith say regarding his decision to join LIV?
ADVERTISEMENT
Article continues below this ad
The FedEx Cup was always seen as Smith's final hurrah before leaving for the riches in the Saudi-backed LIV Golf series. The 2022 Open Championship winner has played remarkable golf this season – his exploits include wins at the Sentry Tournament of Champions, the Players Championship, and the above-mentioned Open Championship. A win at the Tour Championship could have piped Smith as the front-runner to win the PGA player of the year, ahead of the likes of Rory McIlroy and Scottie Scheffler.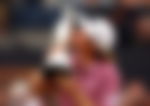 Speaking to Golf Digest, the 29-year-old mentioned what factors drove him to join the LIV Golf series – he wasn't shy to admit that money wasn't a factor. "[Money] was definitely a factor in making that decision, I won't ignore that or say that wasn't a reason. It was obviously a business decision for one and an offer I couldn't ignore." He has reportedly been offered a contract north of $100 million and will tee up in the upcoming LIV event in Boston.
ADVERTISEMENT
Article continues below this ad
However, Smith revealed the biggest pull was the possibility of playing on his home turf in Australia. "The biggest thing for me joining is [LIV's] schedule is really appealing. I'll be able to spend more time at home in Australia and maybe have an event down there, as well," Smith said. Whatever his intentions may be, it is a sad loss for the PGA Tour to no longer have a player of Smith's class.
Watch this story: Cameron Smith pockets enormous winner's check after winning 2022 Sentry Tournament of Champions
Edited By: Manaal Siddiqui