'I'd Like to Hit 110': Now 67 Years Year Old, Greg Norman Discussed the Fact of 'Norman 'Genes' in a Candid Conversation Once
Published 12/30/2022, 7:34 AM EST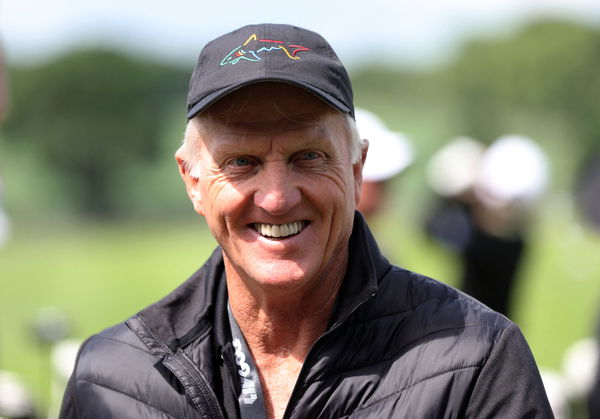 Being part of a sport, you want to reach the most significant height and win all trophies possible. However, in the case of retired golfer Greg Norman, his wishes differ from any other golfer. It might leave you surprised, but in 2019, he spilled the beans and talked about his only desire, which was unrelated to golf.
Norman has been the talk of the town since LIV entered the picture. He is the CEO of the greatest rival of the PGA tour he once used to play for. However, times have changed, and now his circuit is backed by Saudis. It has caused massive chaos, as many golfers left PGA to join LIV. However, many have still chosen to stay at the PGA. But apart from that, Norman had a great golfing career, which is why he is the great white shark of golf. However, the Aussie's plan is not related to LIV or golf.
What does Greg Norman wish to do in his life? 
ADVERTISEMENT
Article continues below this ad
Talking to 'Daily Mail Australia' in 2019, the golfing legend of his times, Norman, spilled the beans on how his body was cleansed once he stepped away from the sport. His cleansed body is an essential part of the plan of living for 110 years. Yes, that is his wish. He wants to live until he turns at least 110. "I've been very open about the fact I want to be the longest-living Norman. And the Normans have some really good genes. On my mother's side, it's 90s and 100s. My dad is 93 this year. I'd like to hit 110," he said. He believed he had the appropriate genes to live that long.
ADVERTISEMENT
Article continues below this ad
The retired pro had 13 surgeries on the shoulder, knees, back, and hip. And it has affected Norman's overall body. However, despite everything, the Aussie spent 333 weeks as the world's top golfer during the 1980s. Even though he was on a cocktail of medicine and painkillers, he still was able to set milestones during his career. However, he settled his clubs and started focusing on course designs in 2009. That made him millions of money, and he told Men's Health magazine that he never felt younger. Now he is the CEO of a wealthy LIV tour backed by the Saudi fund and focuses on himself and LIV.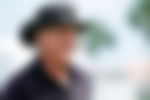 However, golf has been Norman's passion. He said hitting a 'pure' gold shot was 'as good as having an or****.' He loved the rush every time he hit a golf ball. The visuals and sound of the results were too hard not to focus on. It was a sensual feeling for him. But stepping away from the golf course in 2009 was his best decision. Stepping away gave him time to focus on his body and work on his living plan at 110 years old.
ADVERTISEMENT
Article continues below this ad
Watch this story- 'Don't Think Tiger Can Do Much': Greg Norman Laid Bare Facts About Tiger Woods Before His Much Awaited Return in 2009
Did you know this about Norman? What are your thoughts about his plan?