'I'm Dead': Wife Jena Sims Enjoys a Little Too Much as Brooks Koepka's Dark Past Resurfaces on the Internet
Published 03/19/2023, 6:00 AM EDT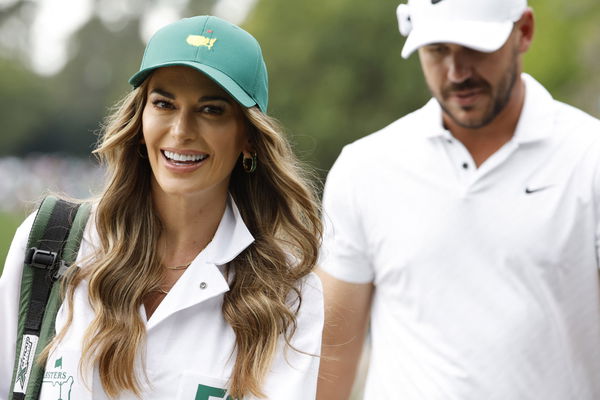 Brooks Koepka is one of the most famous golf stars of all time. The LIV Golf rebel left his PGA Tour legacy behind to spend less time playing on the field. However, his loyal fans have been supporting him and his decision on social media. But there was a time when Koepka had only a few fans on the internet. Moreover, being new to Twitter, his first tweet was rather hilarious. In fact, his wife, Jena Sims, has an epic reaction to his first tweet from more than a decade ago!
Jena Sims reacts to the first tweet of Brooks Koepka
Brooks Koepka, 32, has no regrets over his decision to join LIV Golf. Calling it a changed opinion, the golfer said he was "very comfortable with the decision that was made". However, there is something he might not be that comfortable with. Moreover, it might be one of his biggest regrets too!
ADVERTISEMENT
Article continues below this ad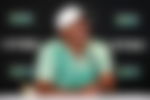 Like numerous other social media users, the golfer entered the Twitter world back in the 2010-11 period. And you can't ever guess what his first tweet was. Golf Digest recently posted a bunch of pictures sharing the first tweets of several famous golfers. And among these was Koepka's tweet from March 26, 2011. Here's what he wrote:
"BKDubb is in the twit game #urwelcome". Don't worry, we had the same reaction as you. What does BKDubb even mean? Well, to our understanding, BK represents the golfer's initials, and 'Dubb' is a fun gangster slang that the player probably wanted to use for himself back in the day.
ADVERTISEMENT
Article continues below this ad
But that is not the best part! When the American actress and Koepka's wife Jena Sims came across the hilarious tweet, she couldn't stop laughing. In fact, she even shared the post on her Instagram story and wrote, "I'm dead" with a few cry-laughing emojis! And despite all the expected embarrassment, Koepka also shared the post on his Instagram account. And standing proudly by his words, he wrote, "#URSTILLWELCOME".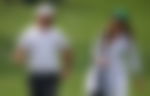 Well, the golf star surely is a fun person. He is currently off the field and chilling with his family at home. The couple also practices golf in their backyard, putting their huge windows at risk, but that's another story. What was your first tweet when you joined the platform? Let us know in the comments section!
ADVERTISEMENT
Article continues below this ad
Watch This Story: Brooks Koepka's Wife's Mistake Lands His Team in an Awkward Situation
Edited By: Akash Pandhare