'I'm Not Scared to Die': John Daly, 56, Once Spoke Bold Words Amidst His Battle With Cancer
Published 09/25/2022, 1:00 PM EDT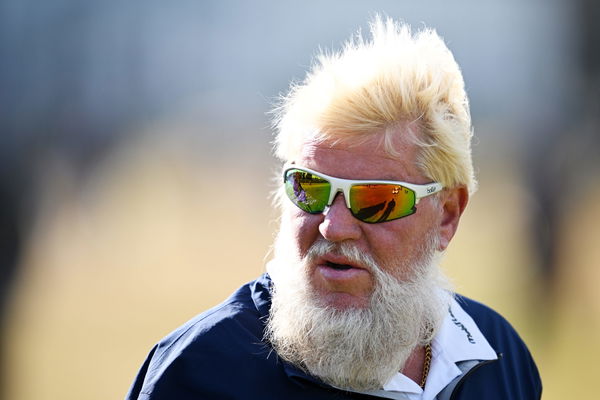 John Daly is one of the most renowned golfers in the world. The golf legend is currently a member of the PGA Tour, however, he wanted to join the LIV Golf league. But he was rejected by Greg Norman for some reason. Daly has been an inspiration to many young golfers. And he once expressed how he had been silently going through a rough patch in his life.
ADVERTISEMENT
Article continues below this ad
John Daly revealed his physical health problems
ADVERTISEMENT
Article continues below this ad
Daly's fans know him for his colorful pants on the field more than for his game. However, his evergreen smile has brought him forward all along in life. But Daly's smile can be deceiving as the golfer had been hiding away huge health issues from his fans for some time. He finally opened up about his condition in an interview on Golf Channel.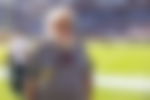 Daly said that the doctors had diagnosed him with aggressive bladder cancer. The golfer has a famous habit of smoking countless cigarettes throughout the day. And little did he know it was affecting his health in such a way. He said, "there's an 85 percent chance it comes back. So I've got to go back and see him in three months. They will probably have to cut it out again," It was after he has gone through a necessary procedure to remove cancer from his body.
But he stated that there was a high chance that his cancer might return very soon. Daly also mentioned that he was also dealing with other issues including back pain and kidney stones. He promised that he will make some lifestyle changes to get better as soon as he can.
ADVERTISEMENT
Article continues below this ad
Daly gave an optimistic ending to his health updates
The golf star said that he wanted to have some fun and live his life. Daly mentioned that every time someone asked him, he said he lived a wonderful life. "I'm not scared to die or anything," Daly said. "I'm still working, I'm still living life, I'm still doing the things I need to do. … I can accept the challenge."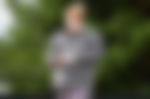 Daly's statements could motivate anyone since he said all of this when he was battling cancer himself. The golfer is an idol to millions and his fans wish him a speedy recovery. Daly is still undergoing sessions to cure his cancer completely.
ADVERTISEMENT
Article continues below this ad
Watch This Story: John Daly, 56, Once Disclosed His Cancer Recovery Timeline
Edited By: Manaal Siddiqui