'I'm the Wh**e': Paige Spiranac Once Attacked the Hypocrisy in Golf After Constant Sl*t Shaming
Published 08/28/2022, 8:00 AM EDT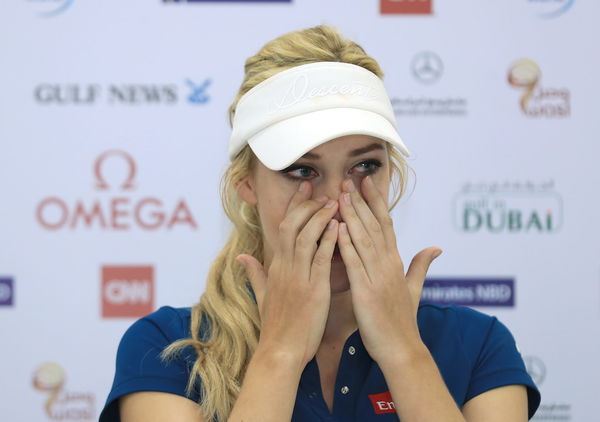 Paige Spiranac is one of the leading golf social media influencers today with over 3.5 million followers on Instagram. The ex-professional golfer earns more than many famous golfers through social media and is doing wonders in her field. However, there times that things get to her as well and this time she was prepared!
Paige Spiranac calls out golf culture for unacceptable hypocrisy
ADVERTISEMENT
Article continues below this ad
Spiranac runs a podcast where she talks about everything that is going on in the golf world along with her personal life. Her fans love to hear her opinions about all the ongoing controversies and her views about several golfers and officials. In an episode of her podcast, 'Playing a Round With Paige Renee,' Spiranac exposed the hypocritical culture of golf.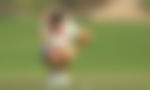 She said, "They call it a gentleman's game but those guys definitely don't act like gentlemen a lot of the time. There's just so much hypocrisy in golf, and it's so frustrating for me." 
Spiranac even stated the comments out loud that she receives in the golf community after achieving all the success she has today. "It's this big boys club where if someone does something they'll cover that up…but I wear a tank top, and I'm the sl*t, and I'm the wh**e, and I'm the one that's ruining the game."
ADVERTISEMENT
Article continues below this ad
The ex-golfer has always been vigilant about everything wrong that happens in the world of golf and speaking against the persistent misogyny in the sport. She recently pointed out how the Women's US Open was receiving no media coverage because the people were more interested in watching the LIV vs PGA controversy. However, it didn't leave any effect on the officials and they continued to discuss the controversy over everything else.
The weird reason why Spiranac couldn't help a charity
Spiranac said that there was a time when she wanted to help out a charity for a great noble cause. She wanted to give away free golf clubs to help the members of an organization get access to better equipment. Unfortunately, she was not allowed to donate. The officials of the organization said, "We would love to but, because of the way our board members view you, you can't help out". It is sad to see that society is not ready to view Spiranac for the person she is. While the social media star is still rising to fame with everything she is posting on the Internet.
ADVERTISEMENT
Article continues below this ad
What are your thoughts on the gender inequality still prevalent in the world of sports?
Watch This Story: Paige Spiranac, Who Went Viral After Launching Her Masters Towel, Brings More Cheerful News for Her Fans
Edited By: Manaal Siddiqui