Is Claire Hogle the New Paige Spiranac in Golf?
Published 06/30/2022, 5:23 AM EDT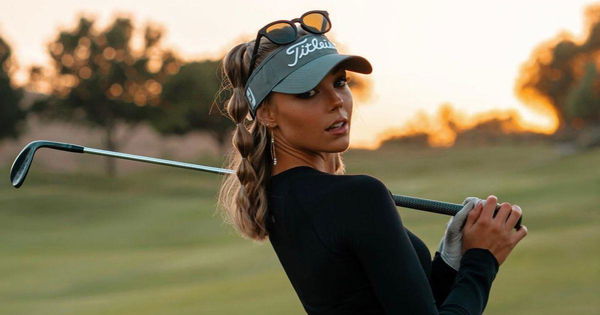 Paige Spiranac is one of the most well-known golfing entities. Even though she is not a professional golfer, Spiranac has a huge fan following. Paige is a social media sensation with over 3.4 million followers on Instagram. She is also the most followed golfing entity on Instagram, even ahead of the golfing legend Tiger Woods.
Furthermore, Paige also has a podcast and a YouTube channel where she discusses golf regularly. Hence, every golf fan has come across her name at least once. She has become an inspiration for young girls who want to make their careers as social media golf influencers. And one such name is Claire Hogle.
ADVERTISEMENT
Article continues below this ad
Is Claire Hogle the new Paige Spiranac?
Claire Hogle's fan following is increasing by the day. Many fans believe she is the next big golf influencer on social media after Paige Spiranac. Meanwhile, some fans believe that she is the new Paige Spiranac and might overtake her in some time.
Just like Paige, Claire's primary social media account is Instagram. Currently, she has 543K followers on this platform. Additionally, she also has a YouTube channel with around 61K subscribers. Meanwhile, these are incredible numbers because she joined the YouTube community just ten months ago.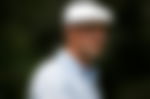 ADVERTISEMENT
Article continues below this ad
Therefore, fans believe Claire might give a tough fight to Paige, as previously she has had no competition. However, Claire Hogle is not a professional golfer, while Paige Spiranac was a pro golfer for a while. Spiranac competed in LET events, but sadly, she could never break through to the LPGA Tour. 
Hence, she retired from professional golf in December 2016 and turned her attention to the media. Paige created content consistently and soon became a social media sensation. Meanwhile, another advantage Paige had was that she was a professional golfer. Hence, she knew the mindset and a few other things about pros that non-pro golfers do not understand sometimes.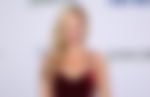 Therefore, Claire Hogle needs a lot more time to become the next Paige Spiranac. Additionally, her style of content is slightly different from that of Paige. Furthermore, she is still young and probably looks up to Paige as her inspiration. So what do you think? Can Claire Hogle become the new Paige Spiranac? Do let us know in the comments section below.
ADVERTISEMENT
Article continues below this ad
Watch This Story: WATCH: Tiger Woods' Caddie Checks the Wind Direction in a Unique Way