Is Tiger Woods Present at Pebble Beach for His Ongoing Invitational Event?
Published 10/12/2021, 3:08 PM EDT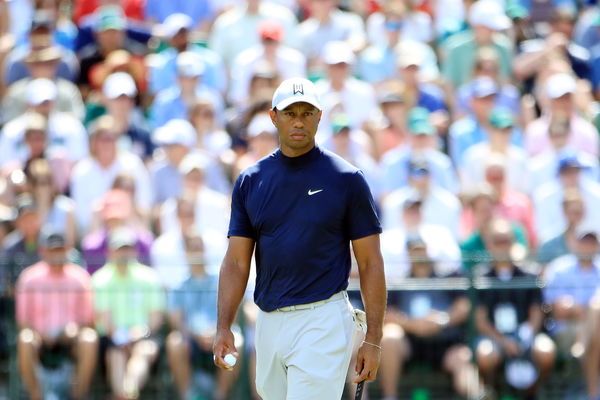 ---
---
Ten years ago, the Tiger Woods Invitational was conducted for the first time. The event has come a long way, and all proceeds from the tournament go into helping the youth via various programs. Overall, the event is a perfect blend of golf and entertainment, something which many people look forward to in a year.
ADVERTISEMENT
Article continues below this ad
It goes without saying that Woods himself is a big part of the event.
However, his unfortunate car crash earlier this year has him sidelined for months. Still recovering, Woods has hardly been spotted in public.
ADVERTISEMENT
Article continues below this ad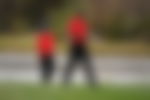 Will Woods be attending the Tiger Woods Invitational?
Yet to recover, Woods will not be present at his own invitational tournament. Though various reports hint at Woods slowly working his way to a comeback, there is a long way to go. We recently saw the legendary player without his crutches, giving the people hope of his swift return. As weeks pass by, every fan and golfer seems to miss his presence on the course.
While Woods seemed to miss the invitational, Max Homa and Bryson DeChambeau attended. Homa was seen having some fun on the course, images were shared by TGR Live. DeChambeau and Homa both spoke after the event, as they ended Day 1 on a high note. Even though everyone continues to miss Woods, fans were happy to see Homa and DeChambeau.
Woods on the event and USLI
"It's just amazing for us to have a company like USLI support us and what we're trying to do for the next generation of kids," Woods said in a video posted before this year's event began. With USLI (United States Liability Insurance) it allows the event to fundraise at a level they could not do beforehand.
Players, too, return to the event, always looking forward to supporting a good cause. The invitational is described as "three days of competitive golf, incredible networking, amazing entertainment and once-in-a-lifetime memories", which is complete with the promise of helping the young generation.
Though Woods might not be physically present at Pebble Beach, his presence is felt throughout. Hopefully, the 82-time PGA Tour winner will be back in time for the next edition.
ADVERTISEMENT
Article continues below this ad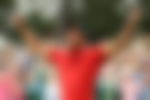 Will Woods be back soon?
Watch This Story
Woods was recently seen in Florida, where he was supporting his son for a golf tournament. Reports also state that his recovery is going well, his pain becoming more manageable as days pass by. If all goes well, we might have Woods back on the course soon. "Now he still has pain, but it's nothing like what he dealt with before. He's feeling strong and healthy and optimistic that he'll be able to return to the tour," said the source.
ADVERTISEMENT
Article continues below this ad
While Woods might not be present at the event, he is surely on his way to recovery and we will soon see the legendary player at a golf course. When do you think Woods will return? Let us know.