'It's Unreal Money': Female Golf Beverage Cart Drivers Once Disclosed Earning Nearly $1000 Through Tips
Published 01/21/2023, 10:26 AM EST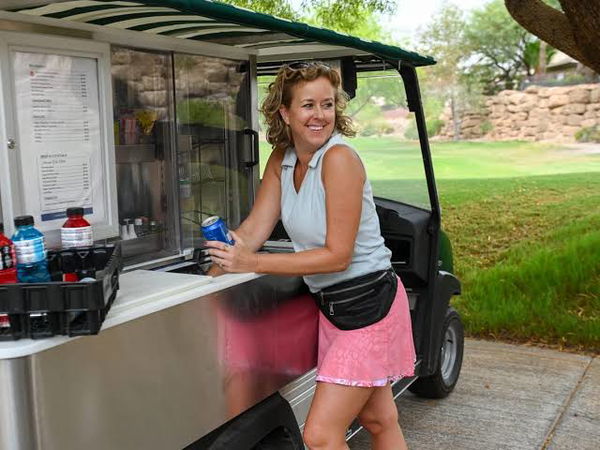 It is a popular phenomenon that the sport of golf is enriched with an exorbitant amount of money. Though some may consider it a hoax, reports only make the rumor much more rigid. Two women who worked as beverage cart drivers on golf courses revealed an unreal amount of money earned by them through tips that also involved creepy men.
A beverage cart driver is not a regular job. It is usually done as a summer gig commonly by women. Though the salary may be noble, the tips are beyond imagination. Drivers receive close to 4 figures just through tips from wealthy golfers.
In 2021, the Insider interviewed two women from Texas and California who've enjoyed their work as beverage cart drivers. Let's take a look at what the women had to say about their unique experiences.
ADVERTISEMENT
Article continues below this ad
How is the life of a Beverage cart driver on a golf course?
Caroline Scheffler worked at Coyote Ridge Golf Club in Carrollton, Texas for three summers. Like any other common job, the cart driving profession too was a 5-day working job. She claimed that the amount earned at the club was thoroughly through one's personality.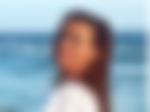 "It's unreal money", said Scheffler before shedding light on the source of income. "My course paid me an hourly wage. We got paid as servers and then got tips on top of that". She claimed to have made $700 during her best day at work. Meanwhile, Danae Lyons works as the beverage cart driver at the St. Mark Golf Club in San Marcos, California.
Similar to Scheffler, Lyone also shared her love for the job. She revealed to make $15 hourly from the club, excluding the tips. The Californian resident uses her job to create a network around her which may help her in the future. "They(clients) always tell me that once I've graduated, they have opportunities for me in this field or that field".
ADVERTISEMENT
Article continues below this ad
She shared an incident of how one of the golfers would make a custom tip frequently, which amounted to an average of $150. However one fine day, the avid golfer tipped her an amount of $900. Nonetheless, the job also has its drawbacks. Both females have to constantly face many creepy men who harass them.
However, apart from their dedication to their job, both women also share bold personalities. Whenever they faced men who harassed them, they were vocal about it and even got them suspended from the club.
Though it may be considered a summer job, the earnings from it are no short of a full-timer. Are you considering having a beverage cart in a golf club anytime soon? Let us know in the comments section below.
ADVERTISEMENT
Article continues below this ad
Watch This Story: John Daly Is Basically Charles Barkley, but Fatter and Better at Golf
Edited By: Manaal Siddiqui