Jack Nicklaus Opens Up on His Health and How Often He Plays Golf: 'I Love the Game of Golf, but I Can't Play It Anymore'
Published 01/09/2022, 5:30 PM EST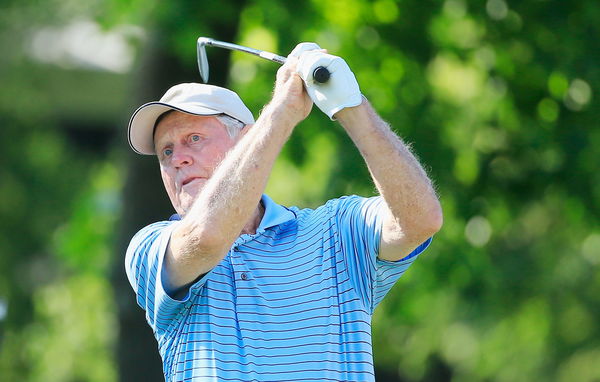 Before Tiger Woods and Phil Mickelson, the PGA Tour was dominated by the likes of Gary Player, Jack Nicklaus, Arnold Palmer, and Lee Trevino. They are known to have revolutionized the game of golf, popularizing it as they spent years on the course. Of course, with all of them retired now, the scenario is a bit different.
During a recent interview, Jack Nicklaus spoke about what golf meant to them, and what happens when he plays it now.
Player, Nicklaus, and Trevino are all in the 80s, making golf or any physical activity a strenuous event for them. However, as per Nicklaus, the other two seem to be as active on the course as they can be.
ADVERTISEMENT
Article continues below this ad
Jack Nicklaus opens up about playing golf in his 80s
Nicklaus was recently on Five Clubs with Gary Williams, where they discussed various topics, including golf's future. The 18-time major champion is a part of the big three with Palmer and Player, easily one of the most influential players in golf history.
Of course, Nicklaus might not be playing the same amount of golf as his other friends. Williams ended up asking him about caring about golf, revealing that they had previously spoken about it being a bigger deal for Palmer, and how Nicklaus and Player can probably live without it.
How often does Nicklaus play golf?
"I don't think Player could live without it either. Gary plays every day. He's 86 years old, and he can really play. Trevino? He can still really play," Nicklaus revealed. He spoke about Palmer, and how he constantly needed to be on the golf course every day. Nicklaus also said the same for Trevino.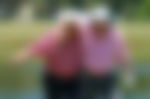 Player, on his end, probably visits the course six times a week.
Nicklaus, however, played only twice last year. "And I love (the) game of golf, but I can't play it anymore. And, you know, maybe if I played more I'd still be able to play. But my body is such that it doesn't like me anymore and so I just accept it."
ADVERTISEMENT
Article continues below this ad
WATCH THIS STORY: 2022 Sentry Tournament of Champions Prize Money Breakdown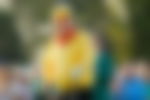 Nicklaus admitted that there are many more things he chooses to do, as not all of them have to be on the golf course. Sometimes, what Nicklaus is doing is only related to golf – like his golf courses, raising money for the foundation and that very interview Nicklaus was a part of.
ADVERTISEMENT
Article continues below this ad
Nicklaus, who won 73 PGA Tour titles in his career, retired in 2005.
Do you agree with what Nicklaus has to say? Which retired PGA Tour icon is your favorite?