Jack Nicklaus Talks About the Moment That Sparked a Rivalry Between Him and Arnold Palmer
Published 12/25/2021, 8:30 AM EST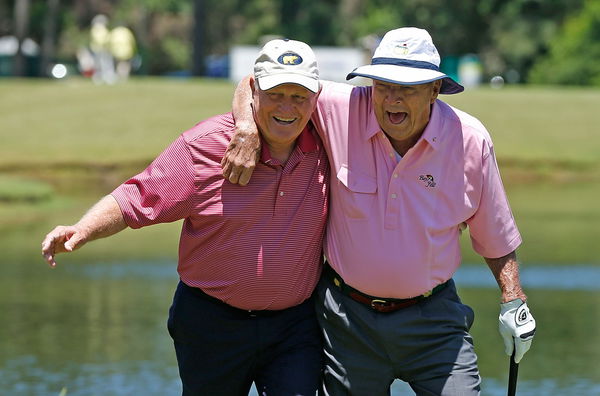 One cannot look back at golf history without mentioning the big three of Arnold Palmer, Jack Nicklaus, and Gary Player. All of them have contributed to the golf world in various ways, helping popularize the game before Tiger Woods and Phil Mickelson took over. While they did help make golf what it is today, Nicklaus and Gary Player were also rivals.
When two players are the some of biggest PGA Tour legends, one can expect an iconic rivalry. Not only does it keep the player on their toes, but it also brings along a huge amount of entertainment for fans. Nicklaus and Palmer are probably golf's most widely recognized rivals.
The two did go on to become friends, often appearing on the course together during events.
ADVERTISEMENT
Article continues below this ad
 

View this post on Instagram

 
Jack Nicklaus on how his rivalry with Arnold Palmer began
At an event, the 18-time major winner spoke of Palmer, looking back their rivalry fondly. As per Nicklaus, it was a driving contest that started it all. "I was 18. We had a driving contest and Arnold drove it on the green and I drove it 40 yards over the green," he said. "But I shot 63 and he shot 67. So that was sort of the start of our rivalry". 
The driving contest was apparently the Generational Salute Tournament.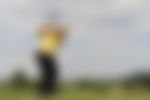 Of course, their rivalry continued throughout their careers, which were as illustrious as one would imagine. Nicklaus won 73 PGA Tour titles and 18 majors, while Palmer bagged 62 titles, which include his seven major wins. They won at Augusta National while their rivalry soared, earning their game the attention and praise it deserved.
Were the two icons friends?
As retirement settled, one could confirm that the two were indeed friends. While their rivalry existed on and off the court, they did grow to like each other. As per Ian O'Connor in the book 'Arnie & Jack', Palmer wanted Nicklaus' wins, and Nicklaus wanted the fans' love that Palmer did.
ADVERTISEMENT
Article continues below this ad
"Did Arnie and I agree on everything? No, we had some differences," Nicklaus said. "But I will promise that if I ever had a problem, Arnold Palmer has always been there for me and vice versa".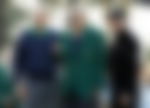 Additionally, their wives and families were familiar with each other, never giving their rivalry any real bite.
ADVERTISEMENT
Article continues below this ad
In the end, while their rivalry might have started it all, their friendship is what continues to stay back with everyone.
WATCH THIS STORY: John Daly Explains Why He's Never Played Against Phil Mickelson