Jack Nicklaus' Wife Barbara Played a Special Part in Inspiring Tom Watson to Pull off an Unforgettable Moment in 2009
Published 12/26/2022, 4:03 AM EST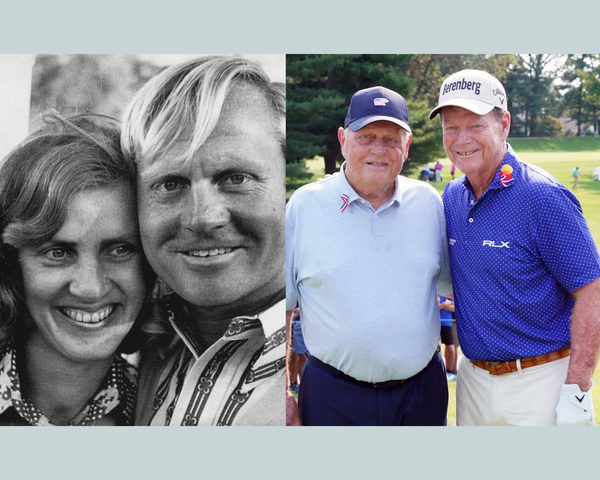 They say behind every successful man is a woman who supports him with all her heart. And while talking about golf, there are several examples where the wives of players have proven to be their good-luck charms during tournaments. But there was this once when Jack Nicklaus' wife, Barbara, did something that made all the difference. However, it was surprisingly not for Nicklaus, but for his old pal, Tom Watson!
When Jack Nicklaus' wife became Tom Watson's lucky charm
Jack Nicklaus is counted among the most talented professional golfers across the globe even after retirement. The golf legend has made millions of fans for his spectacular performances and unbreakable records. Along the way, Nicklaus also made a few friends on the PGA Tour. And one of his closest friends was former American professional Tom Watson.
ADVERTISEMENT
Article continues below this ad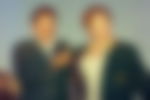 Not only Nicklaus, but his wife also showed immense support towards the tour pro. And there was a time when Jack's wife, Barbara Nicklaus, sent a special message to Watson. The result? Tom Watson made history in the 2009 British Open.
In an interview with American reporters, Watson said, "There is something slightly spiritual about today,". It was after he scored a five-under-par 65 and got ahead of the entire field by one shot. "I received a text yesterday from Barbara Nicklaus," he revealed.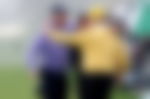 ADVERTISEMENT
Article continues below this ad
"She wished me good luck and I texted her back and said: 'We really miss you over here', and I really meant it. It's not the same without Jack playing in the tournament." Watson and Nicklaus go way back in the history of the game. The two were once in a popular head-to-head during the 1977 Duel in the Sun at Turnberry. But to everyone's surprise, Watson beat Nicklaus that day.
Watson was asked if he was looking forward to winning another British Open title at the same place nearly 32 years later. And in his response, he said, "The quick answer is yes … I feel I'm playing well enough to win.". However, he later added, "How am I going to do the next three rounds? I don't know, don't have a clue."
ADVERTISEMENT
Article continues below this ad
But did he win the tournament? Well, we'll leave it up to you to discover. What we can tell you is that Watson still wanted to "break the Open record and shoot 262".
Watch This Story: Golf Legend Tom Watson Emotionally Broke Down After Second Wife's Passing to Cancer in 2019