John Daly, 56, Who Is Currently Batting Cancer, Once Disclosed His Recovery Timetable From the Deadly Disease
Published 09/20/2022, 5:30 AM EDT

Follow Us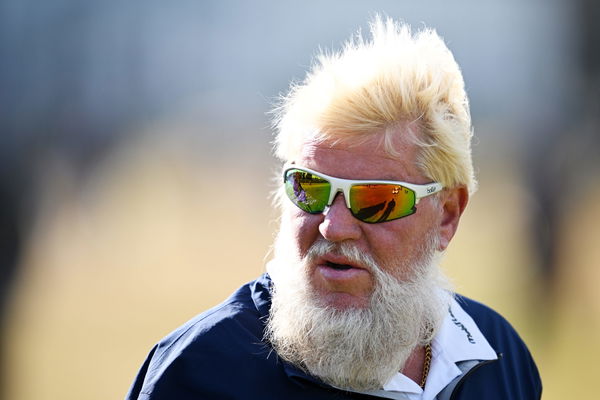 John Daly is one of the few golfers who never fail to grab the public eye. He is mostly in news for a multitude of reasons, ranging from his personal to professional life. However, this time he grabbed attention for something way more serious than usual.
Daly talked about his struggle with cancer. The pro golfer is currently battling cancer and has some interesting opinions asked about the existence of its cure. He discussed the same in an interview.
ADVERTISEMENT
Article continues below this ad
John Daly talks about his battle with cancer
John Daly discussed his battle with cancer in an interview. He is battling Bladder cancer at the moment and will probably even have to deal with the same for at least five more years, according to him.
However, Daly is fighting strongly and remains to be himself even under such physical and mental pressure. John Daly boldly said, "F*ck Cancer!"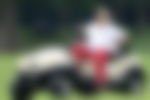 The statement was quite expected and was an old-fashioned Daly move. He also went on to explain how he believes cancer is, in fact, curable. According to him, it is the US Government and a conscious decision on the part of the doctors that is keeping Americans at bay from accessing the cure.
He also mentioned how people from other countries do have a cure and are actively using it, but Americans are mostly kept from accessing it. Long John also made strong claims about the American healthcare system.
Is Daly retiring anytime soon?
Daly is currently 56 years old. Most players decide to retire from golf by the age of 50, but Long John chose to defy the ageist stereotypes. The player's lifestyle is not like other golfers.
ADVERTISEMENT
Article continues below this ad
He is a firm believer in living life to the fullest and is definitely keeping at it. Long John is still making millions out of his golfing career.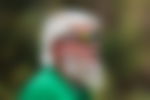 He has successfully battled his addiction to drinking and gambling. But that is not all fights he has fought. The pro golfer is currently taking up a much bigger fight with cancer right now and is emerging as a strong survivor.
ADVERTISEMENT
Article continues below this ad
What do you think about Daly's fight with cancer? Share your views in the comment sections below.
Watch This Story: Despite having millions and millions of followers Tiger Woods and Phil Mickelson are snubbed from America's favorite Golfers poll for obvious reasons