John Daly Hails 'Daddy Trump' and Reveals His Most Relatable Golfing Partner
Published 05/02/2022, 8:30 AM EDT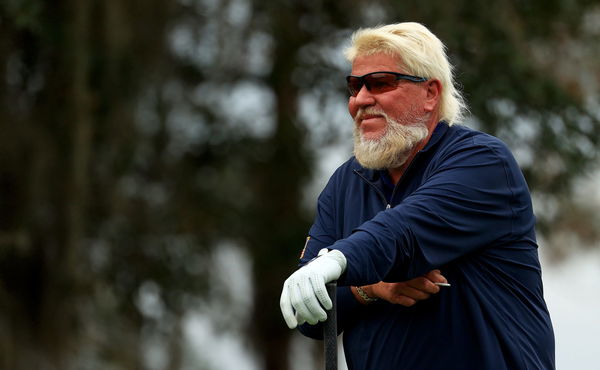 John Daly is one of the most popular golfers in America. Along with his golf skills, his friendly nature attracts people to him. As a result, he has played with many celebrities, including musicians, actors, and even the former Presidents of America. 
"Well, of course, daddy Trump," Daly said. The golfer took the former US President's name when the PGA Memes interviewer asked whether he ever experienced an "out of body experience" with any celebrities he ever played with. 
ADVERTISEMENT
Article continues below this ad
"I mean, he's just the best. He's so positive," Daly further added. "He's got so much energy."  
Daly has played golf with many of the former Presidents of America, including Bill Clinton, George H. S. Bush, George W. Bush, and Donald Trump. According to him, the 41st POTUS, Bush Sr., was the best golfer among them. However, he had described Trump as "too good" at golfing.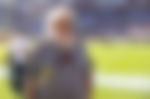 Known for his interest in golf, Trump and Daly met in 1992 during the latter was taking part in a PGA Tour event in Massachusetts. Interestingly, the golfer revealed that the former President had then told him that he would be a President one day in an interview with Full Send Podcast. 
Ever since then, they have been good friends with each other and have played golf occasionally. 
Furthermore, Daly has even supported Trump during his Presidential campaign and backed him throughout his time at the White House. 
John Daly also enjoys playing golf with his musician friends
Other than Trump, Daly explained in the interview that he majorly loves playing golf with his country music friends.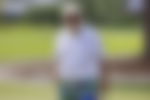 "I just had a hell of a morning the other day with Aaron Lewis, man!" Daly said. The golfer explained he had been friends with the lead vocalist of the hard rock group Staind for a long time. However, they have never gotten to play golf until recently. 
ADVERTISEMENT
Article continues below this ad
"He's kind of a rebel of country and his thing, and I've been kind of a rebel of golf," he further added. "But we relate to each other," Daly said about Lewis, with whom he talks about life and career more than golf. 
Additionally, being a musician, Daly added Eddie Van Halen, Kid Rock, Cole Taylor, Marty Evan, and many others to the list of the time he cherished playing golf with. 
ADVERTISEMENT
Article continues below this ad
Daly is friends with most of the celebrities with whom he has played golf. Therefore, it was tough for him to choose just one favorite celebrity. 
Watch This Story: Meet the Former World No. 1 Golfer Who Is a Huge Fan of BTS Jimin