John Daly Once Acknowledged The Support of His Fans While Battling a Life Threatening Ailment
Published 09/22/2022, 4:30 PM EDT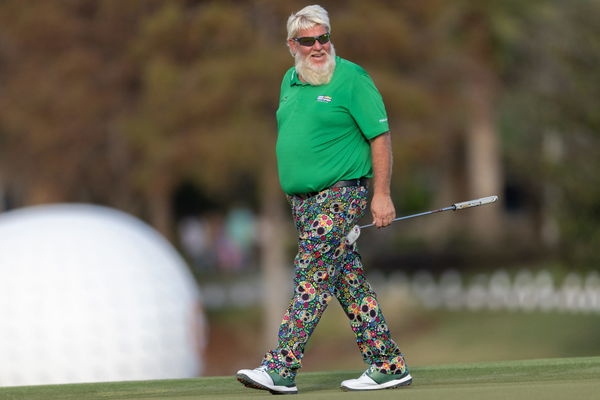 John Daly is not just known for golf; he is also famous for his clothing style. He is a businessman who loves alcohol and gambling. Because of his infamous addictions, he has been part of the headlines many times. His personal and professional life has been challenging. He was also banned from American Tour for six months.
ADVERTISEMENT
Article continues below this ad
So pretty much he has seen it all. But the most hurting time for him and his fans was when he was diagnosed with cancer. After he announced the disease, his fans swamped social media with good wishes. He acknowledged the gesture and expressed his true feelings about it.
ADVERTISEMENT
Article continues below this ad
John Daly talks about his fans
In 2020, Daly announced he had bladder cancer. His fans were heartbroken, but he received massive support from them. Many of his fans texted him, wishing him good. Many fans also shared their story of battling cancer, making Daly realize social media is beautiful. He also got to know about a cure.
Once you put it out there about what you are going through, people will come up and share their experiences, making you feel better. Some of his fans suggested he go for BCG (Bacillus Calmette-Guerin) to treat bladder cancer. Fans shared, BCG cured them in four to eight years. He appreciated all the support and said, "Well, I love them."
Daly's battle with Cancer
ADVERTISEMENT
Article continues below this ad
In September 2020, doctors diagnosed Daly with cancer. He went to the doctor, suspecting kidney stones, but it turned out to be a tumor in the bladder. Thankfully, his cancer was benign and was detected early. Every three months, he used to go to the hospital for treatment, which was not pleasant. Doctors would put a catheter in his bladder through the urethra, with a camera on it, to check the tumor.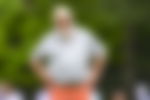 They would insert a jigsaw and cut it out if they found something. After this treatment, Daly mentioned that he had trouble peeing for the next seven to fourteen days. This treatment will continue until he is cancer-free, whcih could take a few more years.
ADVERTISEMENT
Article continues below this ad
Watch this story- John Daly, 56, Once Disclosed His Cancer Recovery Time Line
Even though there are chances of a cancer relapse, he is still fighting bravely. All his fans are praying for him. Daly recently appeared at the Championship Tour held between September 16-18, 2022. He finished in the 64th position.