John Daly Once Admitted to His Love For Diet Coke: 'You Know I Don't Drink Water'
Published 07/11/2022, 5:30 PM EDT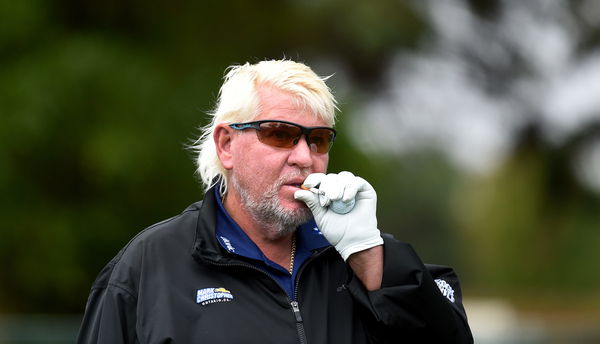 When it comes to golf, John Daly is one of the first names that come to mind. Daly is loved by golf fans for his never-aging spirit and his non-country look. The golfer loves to wear colorful pants on the course and fans dig it!
Woods often publicly gets honest about his personal life as well as everything he has done so far in his career. The player has also discussed his habits and the mistakes he has made in the past. Similarly, fans got to know a very strange addiction of John Daly, but this time, it was not him who uncovered this story.
ADVERTISEMENT
Article continues below this ad
The 15-time major winner Tiger Woods once shared a story about John Daly and how he shocked the American Pro with his unique habit. Keep reading to know further.
Tiger Woods narrates a strange habit of John Daly
Tiger Woods once shared a story of his conversation with John Daly during the 2007 PGA Championship. Woods shared that he asked Daly about how much water he drank as it was too hot to stay hydrated. The event occurred in the Southern Hills and the heat levels were high enough to send people for heat exhaustion treatment.
Apologies, was tweeting this from memory before I saw the official transcript and the accurate number (according to Tiger) was that Daly drank *13* Diet Cokes.

ESPN regrets the error.

— Kevin Van Valkenburg (@KVanValkenburg) May 17, 2022
However, Daly's response to Woods' was that he drank no water, but gulped 13 Diet Cokes instead. Daly's Diet-Coke addiction was evident in the heat of the 2007 event in Tulsa, Oklahoma. Tiger Woods won the tournament by scoring 8-under, while Daly tied for 32nd. But Daly gave everyone a story that people will never forget, especially Tiger Woods.
ADVERTISEMENT
Article continues below this ad
Daly talks about his consumption habits
In an interview with Graham Bensinger, Daly explained some of his consumption habits that, according to him, have given him the place he has in the golf community. "I used to drink anywhere from 12 to 20 diet cokes a day," Daly said. "I used to go to McDonald's three to four times a day. To me, they always had the best fountain diet coke,"  he further stated.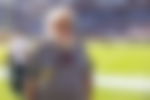 He also explained his feelings towards drinking water. Daly claimed, "You know I don't drink water. I hate water. I cannot stand drinking water." People on the internet started to calculate and said that Daly was drinking at least 515 gallons of Diet Coke every year. The golfer also admitted that there was a time when he used to drink 26-28 cans of Diet Coke in a single day.
ADVERTISEMENT
Article continues below this ad
Watch This Story: When Tiger Woods Shared an Epic Story About John Daly's Thirst for Diet Coke