John Daly Once Played Rugby in a Casino and Suffered a Painful Ending
Published 11/21/2021, 1:35 PM EST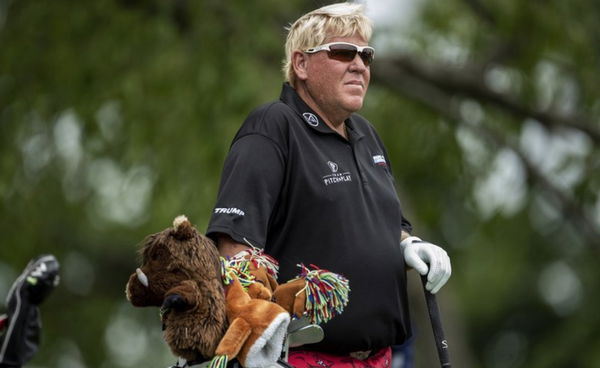 ---
---
John Daly is just as well known for his off-course shenanigans as he is for his achievements in golf. In fact, the 55-year-old's scandals have often overshadowed his accomplishments, and he is always the center of a controversy. However, the best story about his antics is, in all likelihood, the one where he played rugby in a casino.
ADVERTISEMENT
Article continues below this ad
Steve Elkington, 10-time winner on the PGA Tour, appeared in GOLF's Subpar early on in the year. There, he revealed this tale from back in the day when they were in Sun City together, playing a tournament.
ADVERTISEMENT
Article continues below this ad
Watch This Story- Five Potential Match-Ups for Ketlen Vieira After Her Victory Over Miesha Tate at UFC Vegas 43
John Daly gets 'poleaxed' into the wall while playing Rugby
Elkington recollects that a day before the Sunday round of the tournament, the two were at a casino party. On their way to the washrooms, they came across a couple of South Africans who not only recognized them but asked them whether they knew how to play Rugby. Daly, always eager for a competition, agreed. Elkington, however, was quick to turn down the offer.
"Daly goes down into a three-point stance," Elkington said. "He comes out of his stance after these three guys, and they absolutely poleaxed him into the wall behind him. It knocked a couple of paintings down." Daly stops the game, says his boots were slipping, and takes them off.
ADVERTISEMENT
Article continues below this ad
In spite of the beating, Daly didn't surrender and went back! Elkington said, "I thought he might've seriously had a concussion or something after the first time." Again, he gets smashed, and the former comes to his rescue. He said, "I get John, I sit him up on the stairs, and I say 'Mate, are you ok?' He said, 'Yeah, I'm fine.'"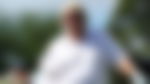 And apparently, Daly never quite got his boots back, as Elkington saw him later at the party sipping cocktails in his socks.
ADVERTISEMENT
Article continues below this ad
Well, that's one way to party. But, what else did you expect from Daly?