John Daly Once Tossed $55,000 Out of His Car and Over a Bridge: But Why?
Published 11/14/2021, 12:08 AM EST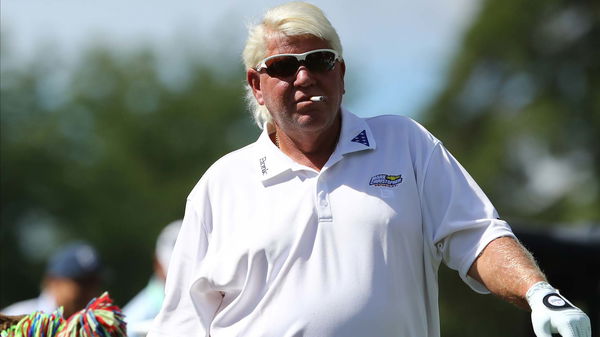 ---
---
John Daly is known for his carefree attitude and shenanigans on course. His personal life has always had spice, and all stories seem like they're straight out of a television series. Even the American's Wikipedia bio mentions his personal life as one of the things that John is 'known for'.
ADVERTISEMENT
Article continues below this ad
However, the time he threw a massive amount of money he won at the casino out of the car just to prove a point takes away the prize for the most entertaining tale.
ADVERTISEMENT
Article continues below this ad
His ex-wife, Sherrie Miller, was with him from 2001 until 2007, when they had a major fallout. Miller and Daly's marriage saw its fair share of ups and downs, to say the least.
Watch This Story- WWE SmackDown Results: Roman Reigns Becomes King, Charlotte Flair Shoots on Becky Lynch, and More!
John Daly went to some length to prove a point
According to Daly, he threw the 55,000$ that he had won at a casino out of the window of his car to prove a point to Sherrie.
The situation happened when the couple was fighting, and he needed to make her understand his viewpoint. "I said (to Sherrie) if you're going to yell and scream at me about this," Daly said. "You know what, if you want that money, you can go find it."
"But let me tell you something, you don't have a job. You're not working. I'm supporting you, I'm paying all the bills," he said, adding that he felt like she failed to recognize his efforts and appreciate all that he did for them.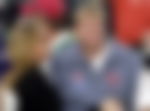 ADVERTISEMENT
Article continues below this ad
He added, "My buddy (then) took her to a McDonald's drive-thru and got her two cheeseburgers and some french fries and a soda, and (it was like), 'OK, this is how you can live from now on if that's the way you want it.'"
However, she has her own, slightly different version of how the story progressed. She made it public in her book 'Teed Off: My Life as a Player's Wife on the PGA Tour', which was released in 2011. She said that she went on a hunt for the notes and successfully recovered some of the money.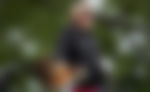 ADVERTISEMENT
Article continues below this ad
Meanwhile, recently, a couple of lifestyle habits of Daly have made quite the headlines. Apparently, the 55-year-old could eat like a horse. He had to unfortunately alter that particular aspect of his lifestyle, as he was diagnosed with bladder cancer a couple of years ago. Now, his diet coke has been replaced by milk, since he claims to 'hate' water.
What's your favorite John Daly tale?