Jon Rahm Offers Courage To a Kid Born With the Same Medical Condition As Him
Published 10/06/2021, 2:49 PM EDT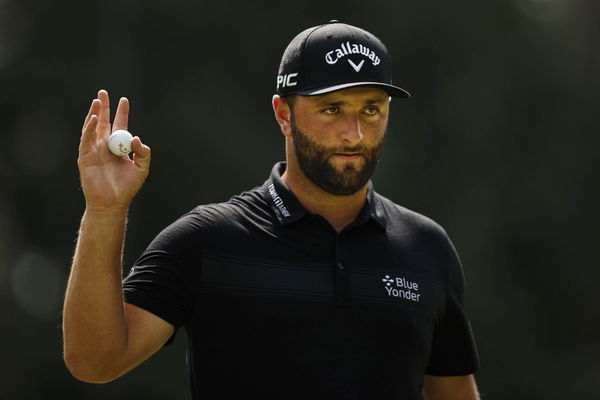 ---
---
Jon Rahm, world number 1, is the best golfer in the world. He is popular in the golf world for his consistent and strategic play. However, did you know the Spaniard suffers from a congenital deformity known as clubfoot?
ADVERTISEMENT
Article continues below this ad
Yes! And as a toddler, he even underwent several surgeries to help fix the problem. Despite this hurdle in his path, he beat all odds to emerge as one of the world's greatest golfers. Recently, he shared his experience and spoke to an avid golfer who suffers from the same problem.
ADVERTISEMENT
Article continues below this ad
Clubfoot is basically a congenital deformity in which the infant's foot is turned inward. Approximately one in every thousand births has a clubfoot, making it pretty common. However, a few cases can take a serious turn.
Watch This Story- Spookiest Games to Play on Xbox this Halloween
Phoenix was born with not one, but two feet with the defect. He is a patient at the Shriners Hospital, which is organizing the Shriners Hospitals for Children Open, which commences tomorrow. Over a sentimental video call, the two shared their experiences and Rahm motivated the young boy to live through the difficulties.
'Strongest man I know'- Jon Rahm inspires Phoenix to pull through
Phoenix explained his history to Rahm and said, "I was two months old. The doctor bent my feet a little bit out and then they put casting on." His mother revealed that when Phoenix was four years old, they recast his feet in order to avoid surgery. Thankfully, it worked! Now, he is able to go about his daily activities and also plays golf!
The 2021 US Open winner proceeded to share his own story. He said that the doctor broke his foot and put it in a cast a little over 20 minutes after his birth. Moreover, aged three and six, he underwent surgeries to fix his deformed foot.
ADVERTISEMENT
Article continues below this ad
"We don't have the same mobility and strength that other people do," Rahm explained to the youngster. The two have a similar swing style; short and sharp. This is due to the limited mobility in the feet as a result of poor balance.
He even admitted that his right leg is shorter than his left leg and that his right foot is a size and a half smaller than the other.
Watch This Story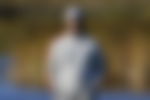 The two were obviously pleased with the opportunity to speak to one another. And Rahm, as motivating last words, shared a translated saying from Spain. He said, "We'll start the wrong way, but we'll finish the right way."
ADVERTISEMENT
Article continues below this ad