Known for His Healthy Lifestyle, Tiger Woods Was Once Startled by John Daly's Unique Thirst Quencher
Published 11/19/2022, 7:00 PM EST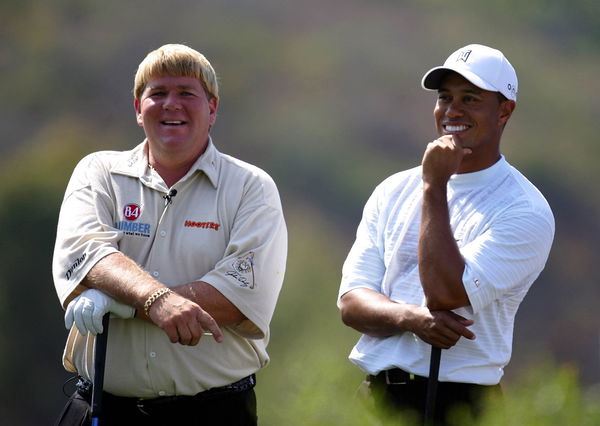 The 2007 PGA Championship was a memorable event for the legendary golfer, Tiger Woods. His 63 in the second round at the Southern Hills Country Club was the lowest anyone scored in a major at the time. Other than his fourth tournament win, he would always remember how the scorching sun made him and his fellow competitors tired. 
ADVERTISEMENT
Article continues below this ad
"It was obviously a very different golf course," Woods recalled how the weather was at Southern Hills the last time he played during the 2022 PGA Championship press meet. "It was not cold that week."
ADVERTISEMENT
Article continues below this ad
Notably, it was the first time the Southern Hills in Okla hosted the major tournament since 2007, in which Woods won. Yet, the 15-time major champion remembered the hot weather he had to endure to win the event. And how his fellow competitor, John Daly, dealt with the heat in his own style. 
Tiger Woods was shocked to see his fellow American golfer's diet
Since the beginning of his career, Tiger Woods has always tried to stay fit. He follows his diet and does his workouts religiously, and thus, he has been maintaining his form throughout his career. Therefore, he was shocked when he heard Daly's way of handling the heat during the 2007 PGA Championship. 
"I remember playing behind JD the first day, which was awesome," he said in the press meet. "It was, what, 109 (degrees) I think that first day? And I asked JD how many waters he drank out there," Woods continued. "He (JD) says, 'No, I had 13 Diet Cokes.'"
It is not a secret that Daly loves drinking diet coke. As a matter of fact, he once revealed that he hates drinking water, and instead, he quenches his thirst with diet cokes. Moreover, he also used to drink 28 diet cokes a day during his prime years. 
Was John Daly part of the 2022 PGA Championship?
The former PGA Championship winner, John Daly, was part of the Southern Hills field in May. He scored 72 and 76 in the first two rounds and failed to advance to the final rounds. 
ADVERTISEMENT
Article continues below this ad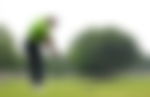 On the other hand, Woods also played at the event, his second official event since the 2021 accident. Unlike Daly, he made the cut at the tournament. However, he had to withdraw from it after round3 due to health issues. 
Notably, Justin Thomas won the event after battling with Will Zalatoris in the playoffs. 
ADVERTISEMENT
Article continues below this ad
Watch This Story: When John Daly Suffered an Embarrassing Encounter With a Cop
Daly has always followed a free-spirited lifestyle. Cigarettes, beer, fast food… none of his diet matches with any other active golfers. And his drinking 13 diet cokes left a big impression in the ever-so-fit Woods' mind.
Edited By: Manaal Siddiqui