Lee Westwood Posts Cheeky Tweet Targeting Americans After Team Europe's Solheim Cup Triumph
Published 09/07/2021, 1:30 PM EDT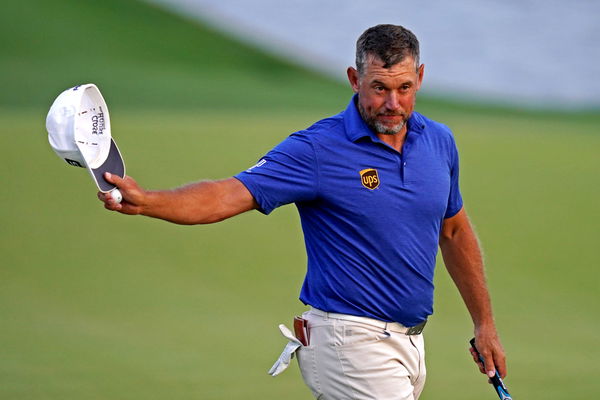 ---
---
In a historic win last night, team Europe clinched their second consecutive Solheim Cup title after defeating the USA 15-13. It is the first time that they have retained their title on American soil and they did so in a truly remarkable fashion. Following the win, Europeans like Lee Westwood were thrilled with the result.
ADVERTISEMENT
Article continues below this ad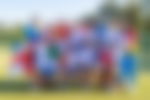 However, with only a handful of supporters, team Europe was at a heavy disadvantage in terms of support. The stands were overflowing with a record audience of around 130,000. Unsurprisingly, the Inverness Club was brimming with support in favor of the Americans.
ADVERTISEMENT
Article continues below this ad
Lee Westwood shows his disapproval
Lee Westwood, one of the most successful English professional golfers, had something to say on the matter. He took to Twitter to fire shots at the bitter crowd and called them out for leaving the stands early.
Westwood, who is competing at the BMW PGA Championships from September 9, declared that he would have loved to see a wider shot of the green at the end of the 18th hole, where fans could be seen leaving amidst European celebrations.
Even the European fans and media were critical of the situation and many chose Twitter as the platform to voice their disapproval.
"The crowd didn't applaud any European shots. Not very gracious," tweeted a fan.
Another tweeted, "Terrible disrespect to the Europeans all weekend."
ADVERTISEMENT
Article continues below this ad
Already deprived a year because of the postponement in 2020 due to the Covid-19 pandemic, American fans were desperate for a win. But the audience didn't get what they came for. Amidst the stellar display by the Europeans, the American crowd chose to stay silent and even refused to cheer for the good shots.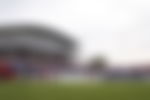 However, the calm and confident Europeans remained indifferent to the hostile behavior adopted by the crowd. Hole after hole, they cemented their superiority and refused to back down. In the last hole, Matilda Castren and Emily Pedersen notched wins to take the Solheim Cup back to Europe.
ADVERTISEMENT
Article continues below this ad