Mark Wahlberg Feels The Greatest Golf Movie is Yet to Be Made
Published 01/25/2022, 6:31 AM EST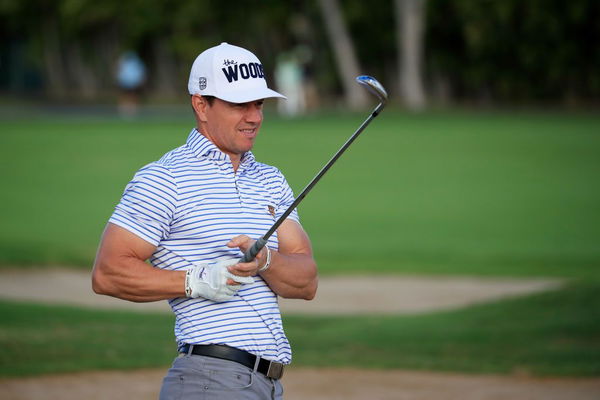 The fusion of sports and theatre is a boon for the fans of both worlds. However, when you think of golf movies, which one pops up in your head, and which do you think is the best? Well, according to Mark Wahlberg, such a movie has not been made yet.
Mark Wahlberg's association with golf runs deep. Although celebrities are known to take up golf as a recreational activity, some take it to the next level and are more dedicated. Mark, an American actor, and producer, belongs to that category. The 13.9 handicapper has played in many pro-ams and at a point in his life, he even wished to retire early in order to pursue golf professionally. He also has a fascinating golf set-up in his house, which honestly looks too good to be true!
ADVERTISEMENT
Article continues below this ad
In addition, he has joined hands with Mexican golfer Abraham Ancer in his Tequila business venture called 'Flecha Azul'. He became the latest celebrity to invest in the competitive market, alongside Mexican entrepreneur Aron Marquez.
Watch This Story- Everything You Need to Know About Conor McGregor's Pub, The Black Forge Inn
Mark Wahlberg admits why no golf movie appeals to him
Golf.com posted a video of Wahlberg, talking on the topic of movies on golf. He admitted, "I've had a couple of opportunities to do golf movies… but, I mean, tin cup was enjoyable. But there's never been like a great golf movie like there was a great boxing movie. Or a great baseball movie or a great hockey movie."
 

View this post on Instagram

 
ADVERTISEMENT
Article continues below this ad
He added, "I enjoyed, um, the Greatest Game Ever Played. My late great friend Bill Paxton directed that movie actually. You can tell the actors weren't really golfers, you know. Comes down to finding a really compelling story that's going to engage people. As opposed to my own selfish desires to play golf six days a week and get paid for it."
However, not many in the comment section agreed with his words. One claimed that Happy Gilmore is the greatest movie ever, while another said, "He's never seen Caddyshack? Surely, a slip of the tongue." Dead solid perfect and Legend of Bagger Vance were some of the others that fans claimed were in competition for the best one.
ADVERTISEMENT
Article continues below this ad
Have you seen any golf movie worthy of being on that list? Comment their names below!