Future PGA Tour Star Takes the Tiger Woods Route in Sending a Stern Message to LIV Defectors: 'He Would Probably Have the Same Stance'
Published 03/09/2023, 9:36 AM EST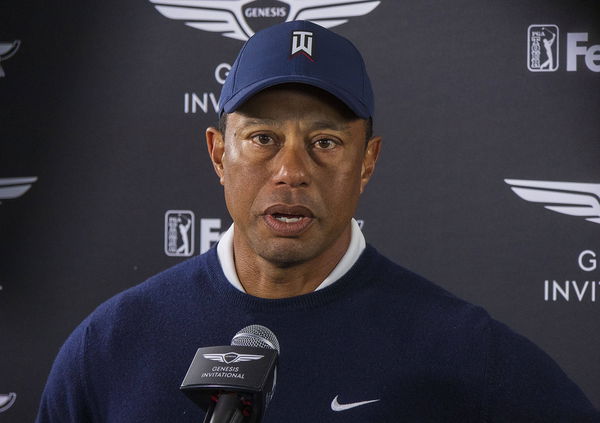 Since LIV Golf entered the picture last year, it has created a stir in the golf world. Many golfers left the legacy of the PGA Tour behind and joined the Saudi-backed circuit. Whether the LIV defectors should be allowed back on the American Tour is a hot topic of debate. Several golfers have put forward their points of view earlier. Tiger Woods has always been against the Saudi-backed Tour. Recently, an English professional golfer, Matt Fitzpatrick has spilled the beans. He has honestly put forward his thoughts, and the video is going viral on Twitter. Fans have reacted to it.
Is Matt Fitzpatrick strictly against following Tiger Woods?
The Twitter handle of Sky Sports Golf has posted an interview snippet of Fitzpatrick talking about the LIV Golf players. Last year's winner of the Players Championship was the Aussie golfer, Cameron Smith. He can't defend his title; he won't be playing this year because he switched to the rival Tour of the PGA Tour. There was some chatter about letting the golfers play at the PGA Tour event. Therefore, the 2015 British Masters winner revealed his true feeling about the matter.
ADVERTISEMENT
Article continues below this ad
He said, "the breakaway golfers should never be given a pathway back to the PGA tour. I would not let people come back if they've gone to live. You know, I just wouldn't." The major championship winner further explained the reason behind his disapproval. "I think that's just incredibly unfair of the PGA to tour to do that. I just I'd be staggered if they did allow them." He added, "I think if you spoke to Tiger Woods, I think he'd probably have the same stance."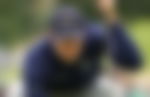 Fitzpatrick cannot speak for everyone, but he clearly states his belief. According to him, if a golfer has left the Tour for LIV Golf, they shouldn't be allowed back because they chose to leave the legacy behind of their own volition. They cannot enjoy both ways. "You've probably been on here and talking to the top players that have been on here for so long and done so well, and now you've left for something that you think is better, but maybe it's not sort of greener," said the pro golfer.
Do the fans agree with the golfer's POV?
Sometime back, the golf world gave a mixed reaction to the news of Bryson DeChambeau and Sergio Garcia playing at the Masters this year. There was no exception in this case too. Some believed. "If they want to return must go through the usual channels and Tour School like everybody else…." Whereas some believed differently.
All the fans gave mixed reactions to the golfer's POV. Some agreed with him, whereas some believed he had lost a point. Here are a few of the comments.
Don't think liv golfers are wanting back in, just an opportunity to get points to get into majors, otherwise major golf is diluted

— Dale Robson (@DaleJBSAFC) March 9, 2023
Oh god, I really liked Matt but people with that opinion are really missing the point 🙈

— Eddie Dance (@eddiedance91) March 9, 2023
Spot on Matt. My thoughts exactly

— Sean (@Geths115) March 9, 2023
Agreed, sold their souls for 💰

— Whitemoss – Complete Bunker Solutions (@BunkerMat_com) March 9, 2023
Hear hear. Mega multimillionaires just money grabbing even more. Disloyal, no morals or ethics.

— Andrew (@Andrew152079311) March 9, 2023
Totally agree. They should never be allowed back. They made their decision. Be gone stay gone.

— spityourdummy,out (@strongjediishe) March 9, 2023
Well said Matt , let em play for cash , and you play for the Majors

— Phil Beer (@BeerPhilbeer) March 9, 2023
ADVERTISEMENT
Article continues below this ad
Imo it should be managed on a case by case basis. Some may be re-admitted but some might not get back in. Depending on what the offer the tours.

— Andy Gerard 🌎 🇺🇦 🇪🇺 (@AndyGerard100) March 9, 2023
ADVERTISEMENT
Article continues below this ad
What are your thoughts on Fitzpatrick's comments? Please share with us in the comments below.
Watch This Story- PGA Tour's Latest Announcement Gets a Quirky Approval From Paige Spiranac
Edited By: Manaal Siddiqui