Max Homa Shuts Down the Hype Around Recent Netflix Series
Published 11/02/2021, 5:30 PM EDT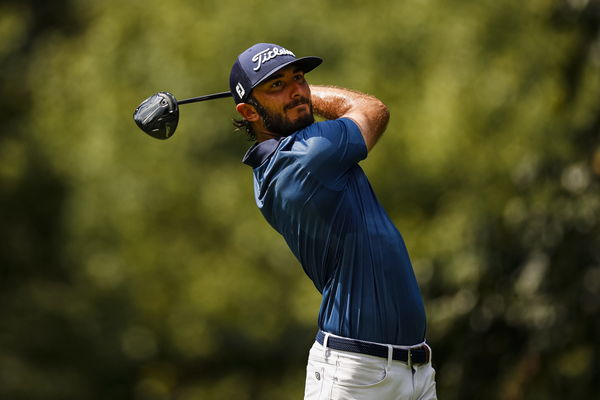 ---
---
If you have not already watched the popular and successful South Korean drama Squid Game, you would have at least heard about it. The survival thriller has won hearts all across the world, earning its spot as the most-watched show on Netflix. Of course, not everyone is known to follow a trend or like the same thing. PGA Tour's Max Homa belongs to this category when it comes to Squid Game, as he does not seem to be impressed with the TV Show.
ADVERTISEMENT
Article continues below this ad
The show has been praised for its concept, which seemed like a breath of fresh air to most. That being said, a certain level of hype does create unreal expectations. Let's take a look at Homa's latest tweet, and why he is not a fan of the latest South Korean series.
I got peer pressured and watched squid games. I don't get the hype at all. Feel like I got pranked by basically everyone

— max homa (@maxhoma23) November 1, 2021
ADVERTISEMENT
Article continues below this ad
Why did Max Homa dislike the sensational South Korean TV show Squid Game?
It goes without saying that a solid chunk of people around the world were not fans of the Korean show. Thirty-year-old Homa is one of them. By the looks of it, his friends made him (somewhat) watch the show, only to have the golfer emerge disappointed. "I got peer pressured and watched squid games. I don't get the hype at all," Homa wrote, convinced that he was pranked by everyone. Probably into wasting in time.
First episode sucks. Really picks up from there

— Rompé (@ElDeeQuince) November 2, 2021
The marbles episode was messed up. But outside of that – I fast forwarded through most of the series.

— Alex Shelton (@waahoowaa) November 2, 2021
Tiger king was real tho. It was more just fucking insane than anything.

— Devin Good (@DevinJGood) November 2, 2021
Fans react
The responses to his tweet were interesting if one could say. Most people who responded were in agreement, some letting him know his expectations were too high. People spoke about fast-forwarding and their different opinions, some guaranteeing that the show picks up. While it might be slow for most, Korean dramas do start with a slower pace, the plot picking as the episodes progress.
ADVERTISEMENT
Article continues below this ad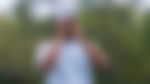 Someone even asked Homa if he watched the show with original audio, and not the criticized dub version. Certain fans joked about the plot of the show, stating that the show is meant for fans like them who know about debt, and are not successfull golfers. "That's what I thought the first two episodes. Then something clicked and I really got it," wrote another. "Really dark and so many layers".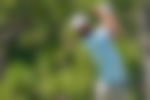 Squid Game is based on a unique set of contestants playing with a death penalty on their heads. As they play on, players get elminated. Earlier, Rickie Fowler and Ian Poulter have spoken about the show. Fowler watched it to relax, while Poulter shared a video meme.
ADVERTISEMENT
Article continues below this ad