Meet the Man Who Created the Pinehurst Golf Course and the Incredible Story Behind It
Published 01/12/2022, 7:00 AM EST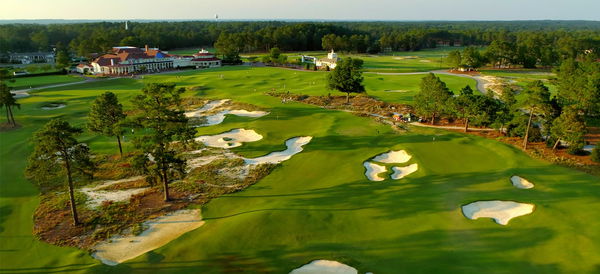 ---
---
Pinehurst golf course is probably one of the most famous golf courses in the world. Pinehurst has witnessed three US open Championships. The golf course basically includes nine golf courses with four of its golf courses in the world's top 200. The golf course earlier was a pine forest that was used to supply timber. In 1895, James Walker Tufts purchased 5,800 acres of land for a price of $5,800, that is $1 per acre.
ADVERTISEMENT
Article continues below this ad
The golf course now is worth $200,000,000 and it's quite strange how just a sandy wasteland has now become a property that's worth $200 million.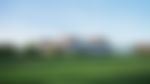 ADVERTISEMENT
Article continues below this ad
Pinehurst's history
Tufts consolidated 3 soda companies and received $700,000, which is $21 million in today's value. He went on to buy the wastelands but the villagers thought of him as a fool. Tufts had an idea of building a new English-style village with walkways and all-year greenery.
Three years later, he hired Dr. D. Leory Culver of New York to build a nine-hole golf course. Later, the first professional of the course John Dunn Tucker, built the rest of the nine holes and by 1898 the no.1 course of Pinehurst was completed.
Watch this story: Nelly Korda breaks American golf rankings records.
In 1900, the Tufts hired Donald J. Ross, a Scottish professional golfer, to redesign the no.1 at Pinehurst. He also built the no.2, no.3 as well as the no.4. Pinehurst was Ross' first project and he, later on, went on to design and redesign 400 courses throughout North America. He also built a rudimentary golf course for staff and caddies.
In 1902, Pinehurst hosted the first North and South Open at the no.1 course. However, Tufts passed away in the same year, but the Tufts family still owned it until 1970, when they sold it to Diamondhead Corp. Tom Watson holds the course record at the no.2 with a 62 in 1973.
6/ In 1900, Tufts hired the now legendary Donald Ross.

Ross redesigned No. 1 and built No. 2, No. 3 & No. 4. in future years.

Pinehurst hosted its first North and South Open in 1902 on No. 1. pic.twitter.com/DsCTu50Faq

— Nathan Baugh (@nathanbaugh27) January 9, 2022
In 1982, the Diamondhead corp had to sell the course to the banks as it had accumulated a total debt of $70 million. Robert Dedman later purchased the course from banks in 1984 for $16 million.
Pinehurst builds its legacy
ADVERTISEMENT
Article continues below this ad
By 1903, the Pinehurst Golf Club was established and started to become a major name in the game of golf. The north and south championships were underway. Some of golf's greatest players played at the Pinehurst course like Sam Snead, Ben Hogan, Jack Nicklaus, and Arnold Palmer. Sam also proclaimed Pinehurst no.2 as his number one course.
There was no looking back after this for the amazing golf course which put forward a challenging 18 holes for all the golfers. In 1936, it hosted the PGA Championship, the Ryder Cup in 1951, and two US Amateur Championships in 1962 and in 2008. It also hosted the 1991 and 1992 Tour Championship. It has also been the host of three US open titles with the first one in 1999.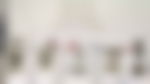 ADVERTISEMENT
Article continues below this ad
In 2014, it hosted both the U.S. Open and U.S. Women's Open Championships in back-to-back weeks, marking the first time in history both tournaments were played in the same year, on the same course.
Looks like Tufts buy was not a bad one after all.