Mike Tyson Once Reflected on Tiger Woods' Legacy: 'We're Designed to Be Beaten'
Published 05/09/2022, 8:30 PM EDT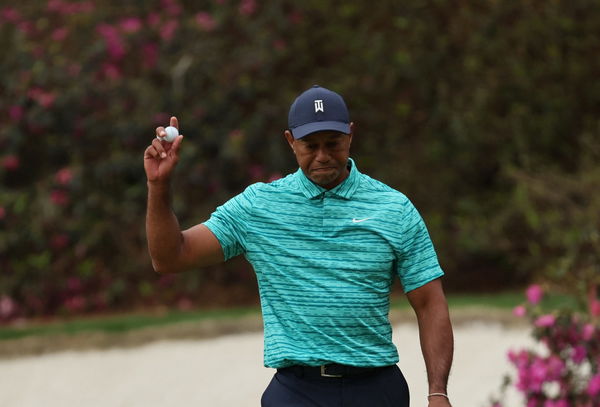 Winning and losing are part and parcel of life, especially if you're an athlete; highs and lows are common. Notably, one of the prime examples of overcoming a rough patch is Tiger Woods and his comeback tales. Last year, Mike Tyson, the boxing legend, spoke a few words about the same while highlighting Woods' career.
In his podcast, Hotboxing with Mike Tyson, he drew similarities to the 15-time major championship winner's career. Moreover, he discussed sports and other matters with his guest, Piers Morgan. Both Morgan and Tyson connected every athlete's life to that of Woods and talked about how that's what sports are all about.
ADVERTISEMENT
Article continues below this ad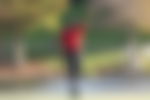 Morgan talked about how Woods battled issues in his personal and professional life. Despite worrying factors, the 82-time PGA Tour winner came back strong and emphatically won the 2019 Masters at Augusta National Golf Club. Moreover, Tyson seemed to relate to the former World No. 1's roller coaster ride and spoke a few beautiful words.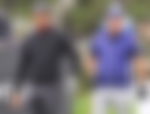 Piers said, "The number one golfer, arguably, in history. Amazing trailblazer and then it all goes horribly wrong. He's hit by scandal after scandal, his body collapses. He's finished. The only person who believed he could win again was Tiger Woods."
Tyson added, "We're designed to be beaten in sports. But it's what are we going to do after that? Are we going to give up because we think this is the best moment of our lives and we no longer have it because we no longer possess that crown? We have to go on and continue to improve ourselves as human beings."
ADVERTISEMENT
Article continues below this ad
Mike's words prove the mindset of an athlete irrespective of which sport he or she plays.
Tiger Woods wins again at the Masters
Woods emphatically won the 2019 Masters and carded his 15th major championship win. He won the event with an overall score of 13-under-par. As a result, he finished one shot clear from the rest of the field. His win at Augusta National in 2019 was his first major championship triumph in almost 11 years. The golf legend carded a final round of two-under-par, 70 to finish on the top of the leaderboard on Sunday.
ADVERTISEMENT
Article continues below this ad
His final round included three birdies and two bogeys on the opening nine holes; Tiger moved out in one-under-par, 35. He made three birdies and two bogeys on the back nine to register the same score. On top of that, his win helped him to come one step closer to equal Jack Nicklaus' record of most wins at the Masters. Woods has won five times, and Jack has won six times at Augusta.
Watch This Story: Has Tiger Woods reached $2 billion in total earnings?