'Pumped Up' For March Madness, Bad Boy John Daly's Golden Words Pump Up Home Team
Published 03/19/2023, 6:52 AM EDT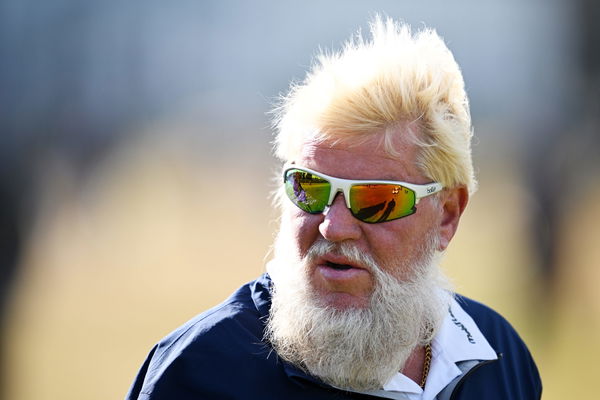 The NCAA March Madness is here and so is a new wave of excitement among fans. Not to forget, it is one of the most loved basketball tournaments for people all over the US. And not just for the basketball folks, but also for other athletes. Moreover, PGA Tour legend, John Daly, is also extremely excited about the game and is openly supporting the Arkansas team on and off social media.
John Daly sends putting drills to American basketball coach
Daly, 56, has been playing professional golf for decades now. Despite his age, the golf star stands out as one of the most energetic athletes on the field. More than his records in PGA Tour tournaments, fans love him for his non-country club looks and outspoken personality.
ADVERTISEMENT
Article continues below this ad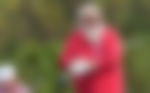 Currently preparing himself for upcoming tournaments, Daly has been in the headlines for some time. Ever since the golfer announced his unexpected collaboration with DJ Khaled, fans have been keeping an eye on every action from the golfer. But his recent Instagram story had nothing to do with golf. In fact, he is currently busy supporting the Arkansas basketball team for the upcoming March Madness tournament.
To show his excitement about the event, Daly posted an Instagram story showing a huge Arkansas Razorbacks flag. "And just like that…LFG HOGS", the golfer wrote. Well, if you think that was all that Daly had to offer, you might be wrong.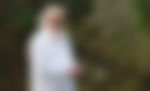 According to a recent video posted from the March Madness Instagram page, Daly has been up to a lot more. When American basketball coach Eric Musselman was asked about it, he said, "He tried calling me. Got a couple of texts already. Before we hit the plane, I tried to call John". It's clear that not only Daly, but Musselman is also equally loving the Arkansas madness in the golfer.
ADVERTISEMENT
Article continues below this ad
But if you hear what the texts said, you'll probably be confused. Long John really wanted to give some good advice to the team. But coming from a longtime professional golfer, here's what the advice sounded like to Musselman:
"You know, he's been texting me, even drills. Like he wanted our guys to get a putter out and hit a ball into a cup. So I mean, we haven't tried it yet. Luckily we've been making foul shots, but I know the state of Arkansans is on fire right now, and I know John Daly is pretty pumped up, too.
ADVERTISEMENT
Article continues below this ad
We get you, John. After all, Daly is not the only one who's excited. Fans all over the country are making all kinds of predictions about the upcoming matches. But at least, the golf ace is trying to help!
Watch This Story: Days After Enjoying the 'John Daly Experience', Fans Lash Out at DJ Khaled
Edited By: Manaal Siddiqui