World's Richest Golfer Tiger Woods' Luxurious Jupiter Mansion Makes $400M Worth Shaquille O'Neal's Similar Ex-Property Look Dull
Published 10/09/2022, 1:00 PM EDT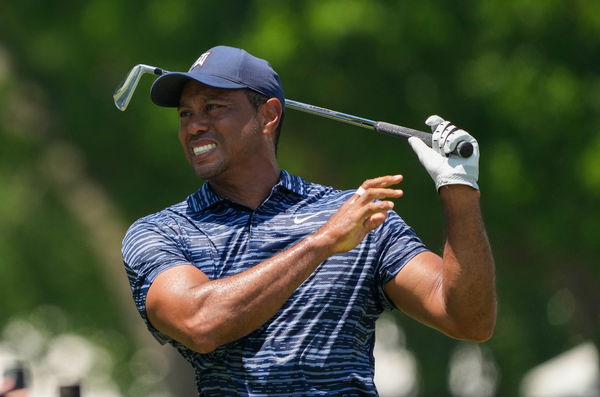 Tiger Woods and Shaquille O'Neal are two big names in the sports industry. The NBA star has a net worth of $400 million, which is half of the net worth of the Masters winner. But Shaquille once managed to steal the limelight when he bought his 28 million dollar mansion, packed with many amenities.
But it might shock you to know that his mansion is still doesn't compare to Woods' Florida mansion. Shaquille may have beaten Woods in some ways, but he cannot compete with him when it comes to beautiful mansions.
ADVERTISEMENT
Article continues below this ad
The 'Shaqapulco' of Shaquille O'Neal
Shaquille's whopping $28 million older mansion is still in plain taste in front of Woods' Florida-based mansion.
The NBA superstar, Shaquille O'Neal, has 31,000 square feet huge mansion that overlooks Lake Butler. It is situated in the gated golf community of Isleworth outside Orlando, and you might not believe the list of amenities it has. The NBA player has an attitude of living life king-size, and it is evident from his mansion.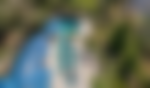 The mansion has a basketball court of 6,000 square feet based on the Miami Heat theme. Not just this, but at the top of the court, the mansion provides a showroom that can fit 17 cars. It has a cigar room, a wine cellar, and a custom theater. Of course, Shaq cannot forget the swimming pool, so he has a 95-foot-long swimming pool, named 'Shaqapulco,' which he uses for his relaxing times.
Tiger Woods' iconic Florida mansion
Even though the basketball star has a vast mansion, it is still bland in front of Wood's property. Tiger Woods currently lives in his huge mansion worth $53.55 million, situated on a Florida estate. It is not just a mansion, but it is twice the size of a mini golf course, with its own mini sports complex. The mansion has a 100-foot swimming pool, which is five feet longer than Shaquille's.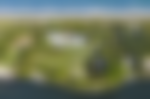 The mini sports complex, aka Woods' mansion, is divided into two parts; it has 3,300 square feet of living space and 6,400 square feet of multipurpose space. Shaquille has his basketball court, but to top that, Woods has his practice golf course with four holes, six bunkers, and a water feature, along with trees lining the green borders.
ADVERTISEMENT
Article continues below this ad
Did you know this about the old house of Tiger Woods?
Before getting separated from his ex-wife, Elin Nordegren, in 2010, Woods used to live in a gorgeous £3.8 million mansion situated in affluent Windermere.
The old house spread across 8,000 square feet, with seven bedrooms and seven and a half bathrooms. It had tons of amenities, which is not a surprise given that it belonged to the world's richest golfer. It had a personal game room along with a cinema room with a sitting capacity of three. Being a celebrity is not easy, so for safety purposes, the house was situated in the private gated community of Isleworth Golf and Country Club with amazing views of Lake Isleworth for serenity.
ADVERTISEMENT
Article continues below this ad
Watch this story- Tiger Woods vs Shaquille O'Neal 2022 Net Worth Comparison 
What are your thoughts on Woods' and Shaquille's mansions? Share your views with us in the comment section below.
Edited By: Manaal Siddiqui