'No Rest, High Stress, Lots of Caffeine, Lots of Nicotine': John Daly Slumped and Went Into 'Self-Destruct' Mode While Battling Personal Troubles in 2003
Published 08/25/2022, 4:00 PM EDT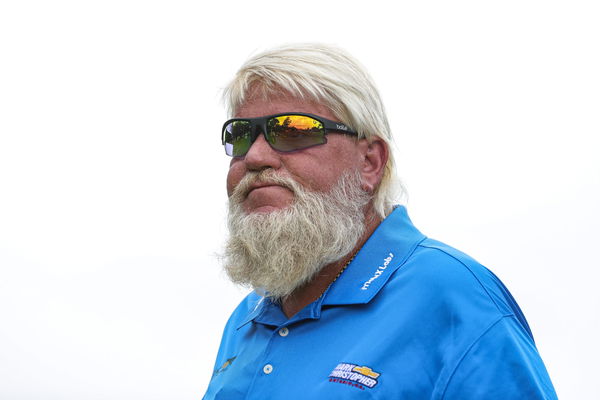 Injuries, legal troubles, personal life battles, cancer, and much more, John Daly has faced it all in his life. The golfer has always been open about his mental health struggles and shortcomings throughout his career. Despite being a fan-favorite golfer, Daly has undergone a lot of mental trauma over the years. Today we take a look back at 2003, a personally troubled year for Daly, which he wishes to be forgotten.
John Daly has accomplished a lot in his career.  The 56-year-old, known for his powerful golf swing, has 5 PGA Tour wins to his name, including 2 Majors. After turning pro at the age of 21, it took Big John only 4 years to win his first Major after claiming the 1991 PGA Championship.
ADVERTISEMENT
Article continues below this ad
Despite his exquisite accomplishments, Daly, just like any other human being has shortcomings. But in 2003, the demons took a toll on JD, when the golfer decided to go into self-destruction mode due to personal battles. But what were the circumstances that led the golfer to harm himself?
John Daly struggles with depression
Though Daly has been through a lot of difficult phases in his life, the series of events that took place in 2003 had a massive impact on the golfer's mental health. Following his then-wife Sherine's indictment, Daly was fired by his longtime caddie, Mick Peterson.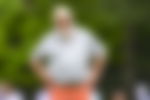 Moreover, Daly's assistant and driver Donnie Crabtree also decided to part ways with the 2 time Major Champion after 10 years. The two were also classmates in the first grade. When asked the reasons behind the decision, Crabtree said, "It's hard watching somebody that you love self-destruct".
Crabtree then discussed the poor diet that John Daly has been following for the past few weeks. He said, "John can go weeks without drinking, but he's a binger. He'll drink and not eat, smoke three packs a day."
ADVERTISEMENT
Article continues below this ad
Donnie Crabtree further added, "He drinks Diet Cokes like they're going out of style. No rest, high stress, lots of caffeine, lots of nicotine. You add all those things together, and you get what's happened over the last six or seven weeks." 
After the roughest phase in his life, Daly bounced back again. The following year Big John won his 5th PGA Tour win after claiming the Buick Invitational at Torrey Pines Golf Course. Moreover, Daly has been using his past flaws as a source of motivation for the young generation to overcome their worst fears.
Despite all the pain and sorrow, John Daly has made the most out of his career. He is one of the most loved golfers of his generation. It's about time for Daly to be inducted into the Golf Hall of Fame for all of his achievements on and off the golf course.
ADVERTISEMENT
Article continues below this ad
How much do you admire John Daly's legacy? Let us know in the comments section below!
Watch This Story: John Daly Once Spilled the Beans on His Short Temper
Edited By: Manaal Siddiqui