'No Way': Once the Best Man at His Wedding, Rory McIlroy Picks Loyalty Over Relationship and Cuts All Ties With Sergio Garcia
Published 01/25/2023, 8:43 AM EST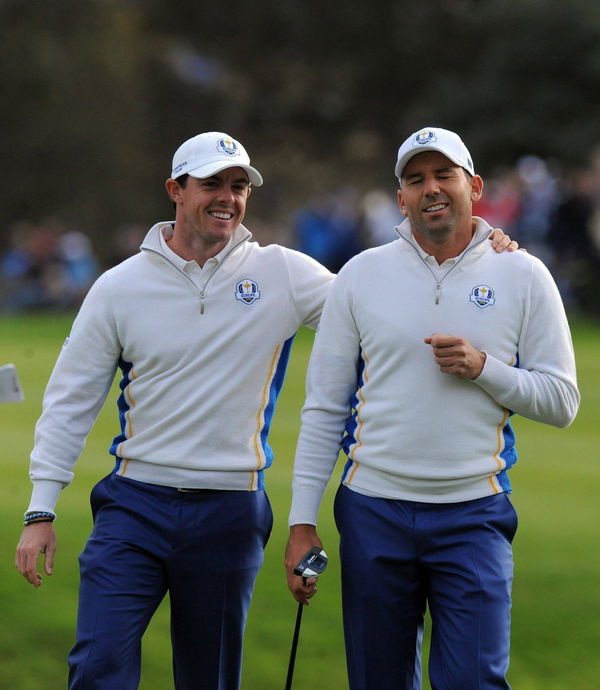 The battle between LIV Golf and PGA Tour created a civil war among the golfers. The stars who once competed with each other with a positive mindset now don't want the others to even be part of the Majors. In a recent report about the rift, Rory McIlroy openly discouraged rekindling a friendship with former Ryder Cup teammate Sergio Garcia.
McIlroy currently stands at the number-one position on the golf rankings. To maintain his realm at the top, the Northern Irish is currently set to compete at the DP World Tour's Dubai Desert Classic on January 25th.
However, ahead of the event, Rory's relationship with fellow European was put into question by Golf Monthly, who claimed that the broken friendship cannot be repaired after replying 'No Way". Let's take a look at what both golfers had to say.
ADVERTISEMENT
Article continues below this ad
Sergio Garcia's friendship with Rory McIlroy cannot be fixed
Garcia and McIlroy shared a great bond with each other. The Northern Irish golfer was a groomsman at the Spaniard's wedding. Both players have represented Team Europe and even won three Ryder Cups while being on the same team. Following, Sergio Garcia's move to LIV Golf, PGA Tour loyalist Rory McIlroy was left disgruntled.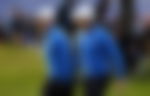 Though the relationship between the duo didn't affect initially, it all changed during last year's US Open. At the penultimate Major of the season, Rory McIlroy revealed about receiving text messages from Sergio Garcia that left him fuming. "He was basically telling me to shut up about LIV, blah blah blah. I was pretty offended and sent him back a couple of daggers, and that was it", said the four-time Major winner.
Later in September of 2022, McIlroy also discussed banning LIV defectors from competing in this year's Ryder Cup in Italy. He said, "I have said it once, I've said it a hundred times, I don't think any of those guys should be on the Ryder Cup team". Meanwhile, Sergio Garcia who can still be picked for the international competition, shared his candid view on the situation last month.
ADVERTISEMENT
Article continues below this ad
The Spaniard had a rant on his fellow Europeans while dissing their character. "Because if there are three or four who if I'm there will be looking at me badly and do not want me there … What do I bring to the team", Garcia told Marca last month. The 2017 Masters winner then shared his wish to compete representing Team Europe in the upcoming Ryder Cup by saying, "I really want to be there to be me".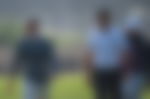 Sergio Garcia ended by taking another jibe at PGA Tour stars who've ended friendship just for a move to LIV Golf. "You have people there who because you have decided to go to another Tour you are no longer their friend", he said. It is quite sad to see friendships being broken due to the players' choice of Tour, especially ones such as Garcia and McIlroy.
ADVERTISEMENT
Article continues below this ad
Undoubtedly, the Spaniard has been a key player for the European Team in the past Ryder Cups. But with many considering his decision to join the lucrative Tour controversial, McIlroy and others are leaning towards avoiding him in Ryder Cup. Is this according to you right? Let us know in the comments section below.
Watch This Story – Rory McIlroy Clears the Speculation About His Swing Coach
Edited By: Manaal Siddiqui