Nonchalant Reply From LIV Golf Defector on the Possible Awkward Masters Champions Dinner Gets Mixed Reaction From Fans
Published 03/19/2023, 5:30 AM EDT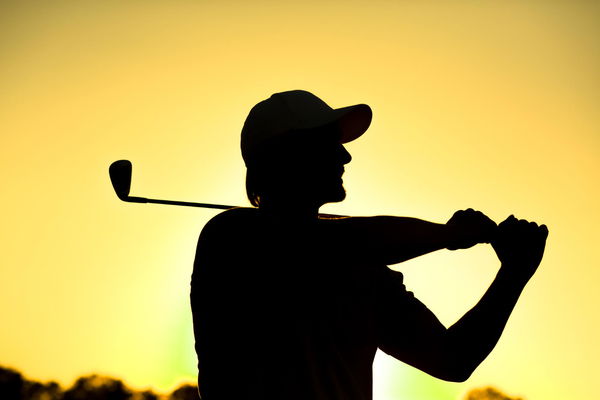 Sergio Garcia is one of the most talented players in the LIV Golf league. With a memorable career on the PGA Tour and the European Tour, the golf star has made tons of fans in the golf world. However, his move to the Saudi league definitely made an enormous difference in his professional relationship with his old golf buddies. But with the Masters Dinner approaching, the golfer sounds all set to face his forgotten friends in the rival league!
Sergio Garcia's confident confession about the Champions Dinner
When an entire wave of players left the PGA Tour to shake hands with LIV Golf, Sergio Garcia made sure he didn't miss the opportunity. And when asked why he made the bold move, the golfer looked at it as a chance "to spend more time with my family and watch them grow,". Well, that is what most of the defectors said when they joined in.
ADVERTISEMENT
Article continues below this ad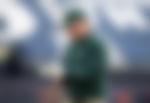 However, joining LIV Golf came at a huge professional and personal cost. On the professional side, they banned players from participating in any PGA Tour events in the future. While on a personal level, their relationships with the PGA Tour golfers were heavily impacted due to the never-ending controversies.
Notably, golfers have been avoiding confrontation with players from their rival leagues for a long time now. However, with the Masters coming up shortly, Chairman Fred Ridley wants eligible LIV Golf players to participate in the tournament. And as the fans expect it, things are going to be super-awkward.
But even before that, the ceremonial Masters Champions dinner will be another step for players to cross each other. And when Garcia was asked how he would react to the entire awkwardness, he had a completely unexpected response. Here's what the 2017 Masters winner said:
"I don't know. You have to ask whoever is gonna feel awkward… I'm gonna feel fine. I mean, I don't have any problems with anyone, and I'll try not to make a big deal out of it. So, you know, I'm gonna be there because, because I earned it because I deserve it, and I'm gonna enjoy it, and I hope the rest of the guys do the same."
Fans react to Masters Champions Dinner statements of
Sergio Garcia
Ever since the video of his confident statements about the upcoming Champions dinner went viral, fans have been giving all kinds of reactions to it. Here's what some of them said:
Keeping in mind how much Rory McIlroy has been against the Saudi League, fans said that his absence would prove to be good for Garcia and everyone else.
Rory is not their so should be sweet

— Stuart Murdoch (@StuartMurdoch17) March 19, 2023
I mean he'll work it out with Rory in the champions locker prior I'm sure.

— Skiclub Pat (@Skiclub_Pat) March 19, 2023
It'll be fine – Rory won't be there

— Tim Wright (@twright623) March 19, 2023
Ask Rorie if it'll be awkward, oh wait never mind

— kevin hogue (@krhogue62) March 19, 2023
will be awkward if he is seated next to Rory at the Masters dinner. oh wait….

— Mike M (@SandbeltGolfer) March 19, 2023
On the other hand, some mentioned how many famous players are going to miss the ceremonial dinner despite being past champions. In fact, according to fans, only his LIV Golf colleagues will accompany Garcia.
Rory won't be there.
JT won't be there.
Fitz won't be there.

— Sapolicious (@sapolicious) March 19, 2023
Good answer and he'll have Phil, Charl, Patrick and Bubba to keep him company.

— Gerrit Cramer (@cramer_gerrit) March 19, 2023
While others simply roasted the golfer with powerful reactions to his words.
He's a loser

He is one MAKING a big deal

He is scum

— Straw (@azstrawman) March 19, 2023
Nobody liked him before he left either so

— Tom (@thomasmckinley) March 19, 2023
ADVERTISEMENT
Article continues below this ad
Champions dinner is meant to honor the champion from previous year, not to brag how you once won

— Pete Schumacher (@PDSchu) March 19, 2023
ADVERTISEMENT
Article continues below this ad
Well, no matter what the fans think about it, Garcia is definitely ready to be among all his past competitors. And according to what he said, the golfer will not make things awkward! At least, that's what he plans to do. What are your thoughts about Garcia's statements? Let us know in the comments section.
Watch This Story: Greg Norman Lays Bare the Cold Facts Behind LIV Golf's Success
Edited By: Akash Pandhare