'Number Was Out There Before': LIV Commissioner Greg Norman Once Discussed Details About Tiger Woods' Colossal Rejection of $800 Million Rival League Offer
Published 01/17/2023, 10:30 AM EST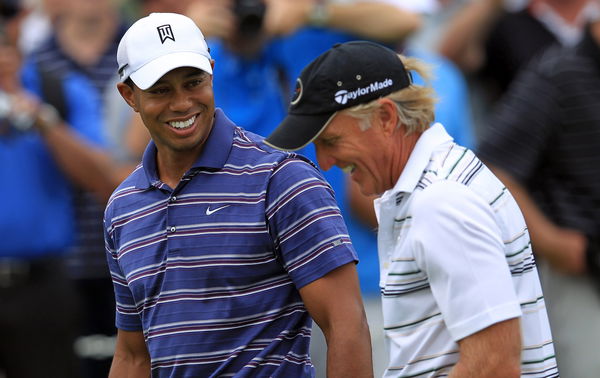 LIV Golf and its two-time Major winner CEO, Greg Norman, have successfully signed the top PGA Tour players for their new Tour. However, when it comes to catching the biggest fish, the lucrative Tour failed to get hold of Tiger Woods. Let's look at when Norman shared the details of the failed persuasion of Woods before his arrival as the commissioner.
In the battle of golf Tours, Tiger has been the face of the PGA Tour. He has voiced his opinions against their nemesis and also taken the responsibility to mentor the young golfers on the American Tour.
On the other hand, LIV Golf has managed to attract all the top names in the American Tour. They even approached the 15-time Major winner with a beyond-reality 9-figure contract before Norman was appointed as the CEO.
ADVERTISEMENT
Article continues below this ad
LIV Golf persuaded Tiger Woods before the arrival of Greg Norman
Since being appointed as the CEO, Norman has been acting as a shield for the breakaway Tour against heavy criticism. The top management duty was assigned to the Shark in the October of 2021. However, according to him, LIV Golf approached Woods long before his takeover.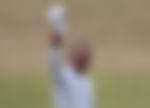 According to reports, Tiger Woods was offered $700-800 million to join hands with the Saudi-funded Tour. However, the PGA Tour loyalist rejected the idea. During an intense interview with Fox News's Tucker Carlson, Greg Norman shared the details of the failed agreement with Tiger Woods.
"That number was out there before I became CEO," Norman told Carlson ahead of LIV Golf Bedminster Invitational last year. "Look, Tiger is a needle mover, right? So, of course you're got to look at the best of the best. They had originally approached Tiger before I became CEO. That number is somewhere in that neighborhood."
ADVERTISEMENT
Article continues below this ad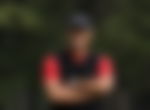 Undoubtedly, Woods' move to the lucrative Tour would have placed LIV Golf in a much more comfortable position than it is currently. Despite signing talented golfers such as Phil Mickelson, Dustin Johnson, and Bryson DeChambeau, to name a few, the Saudi-funded Tour is still finding it hard to attract the attention of the golf world.
Nonetheless, the new season of LIV Golf is only months away. The fans have high and better expectations from the Tour. However, Tiger Woods and PGA Tour would try every possibility to ensure they outshine their nemesis.
ADVERTISEMENT
Article continues below this ad
Will Woods ever join LIV Golf? What are your thoughts? Let us know in the comments section below.
Watch This Story: Golf World Reacts to 'Strange' Tiger Woods' Achievement
Edited By: Manaal Siddiqui