'Ohh S***': A Uncalled Golf Shot Leaves the Entire Community in Shock
Published 01/23/2023, 2:17 PM EST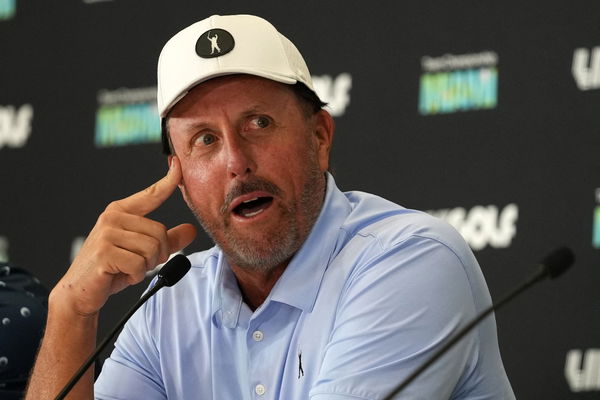 Welcome to the most hilarious round of golf you'll ever see! Grab a drink, sit back, and prepare to laugh. A group of friends attempted to navigate the greens while providing non-stop entertainment. From wild shots to comical mishaps, this video has it all. Be warned, things get wild when one player, in a moment of pure comedy, hit one single shot but twice. Are you confused? So were they.
 

View this post on Instagram

 
You will witness some serious hand-eye coordination in this miraculous shot, rare in golfing history. Golf fans couldn't help but leave hilarious comments on an Instagram video shared by Golf Digest's official page.
A man hilariously showcased the best hand-eye coordination ever seen on the golf course
The official Instagram handle of Golf Digest shared a funny video of a man who was teeing off near the lake. As he hit the ball, it bounced off of the ground and shot towards the lake. What happened next left everyone stunned. Nobody could believe their eyes and neither could they stop laughing. The golfer hit the ball a second time as it sprung up from the ground and proceeded to hilariously claim it as a legitimate shot. The people behind the camera could not help but shout in excitement. They called the shot "unreal".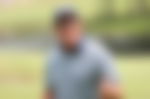 The video caption read, "That's some serious hand-eye coordination." The shot really featured a great eye and hand coordination, leading from a perfect reflex action. It delivered a shot that was truly a miracle. Meanwhile, golf fans came out with their hilarious reactions to the bizarre shot. Let's take a look at some of the most amusing comments on Golf Digest's Twitter post.
Fans react to this bizarre golf double-shot
One Twitter user commented, "We call that shot the "Oh S***!!" It clearly was a miracle shot, and a great save kept the ball from entering the lateral water hazard mid-air. Another Twitter user asked, "Is that counted as 1,2 or 3 shots?" Well, the debate will forever be on whether it was a single or a double. Trevor Keanie, a Twitter handler said, "Does that count as a double hit!!!" Some people were just awestruck, one just person commented, "Gotta let it slide that was impressive."
Gotta let it slide that was impressive

— 🅱️rian Reichert (@_BrianReichert) January 23, 2023
Does that count as a double hit!!!

— Trevor Keanie (@trevorkeanie) January 23, 2023
Is that counted as 1,2 or 3 shots?

— Arun Krishnan 🇮🇳 (@ArunKrishnan_) January 23, 2023
People dropped some hilarious comments  on the Instagram post as well. An Instagram handle named derek.a.golf actually decoded the shot. He commented, "Technically there is no rule against preventing ball from entering lateral water hazard mid-air to prevent lost ball, therefore should only count as 1 stroke." Another account, stevie22wonder, said, "If I was playing with him? Hell yeah it counts!" An Insta handle, golfsie wrote, "Anyone saying this is more than 1 can sit down."
What do you have to say about this miraculous shot? Write your reaction in our comment section below.
Edited By: Satagni Sikder