Paige Spiranac Has a Strong 5-Word Response to Social Media Imposter
Published 06/16/2022, 8:00 AM EDT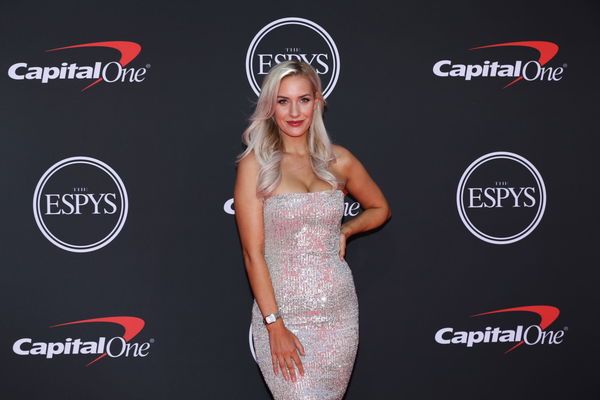 Being a celebrity is never easy. Other than dealing with the negative comments, they have to deal with problems like others making their fake profiles. The former professional golfer turned social media influencer, Paige Spiranac, has been open about being a victim of the same. 
Recently, the 29-year-old posted a screenshot of one of the fake profiles under her name. She captioned it with a hilarious comment with just five words. 
ADVERTISEMENT
Article continues below this ad
Spiranac used to be a professional golfer. However, she quit the sport as she struggled with mental health issues. "For me, it was never physical ability," she described why she retired at an early age. "It was always mental."
Spiranac received much media recognition while she was playing. And it helped her create a huge fan following when she switched her career to social media influencing. 
Her power on social media!
As of now, the 29-year-old is the most followed golfer on Instagram. She has 3.3 million followers on Instagram, whereas the 15-time major winning champion Tiger Woods has just 2.9 million. Furthermore, Paige Renee Spiranac is also active on other social media platforms. She has 1.3 million TikTok followers and more than 500k followers on Twitter.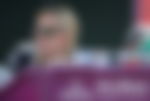 She also has a YouTube channel, where she posts exercise routines, educational videos, and vlogs. Spiranac opened the channel in 2016 and now has more than 250k subscribers. She also has a podcast named Playing a Round with Paige Renee, where she talks about sports news and shares her personal stories. 
The former professional golfer is famous online. Thus, she has many imposters online and tricks people into paying money to them. She has been sharing how the imposters cost her image.
Does Paige Spiranac still play golf?  
ADVERTISEMENT
Article continues below this ad
Spiranac quit professional golfing in 2016. Although she has played on the Ladies European Tour, she has never played on the LPGA Tour. The golfer has played on the Cactus Tour, where she won her first and only professional win. 
Although Spiranac has retired, she hasn't stopped playing golf. She still enjoys the sport and plays in several Pro-Am events. According to her podcast episode 'What's a Niblicks?' the golfer took part in a Pro-Am event in Atlantic City. 
ADVERTISEMENT
Article continues below this ad
As a professional golfer, Spiranac couldn't find success. However, she gained popularity soon after becoming a full-time social media influencer. Although her imposters give her trouble online, she overcomes it with humorous yet witty comments.
Watch This Story: Paige Spiranac Slams Elitist Mentality in Golf