Paige Spiranac Reveals the Secrets to Stay Energized on the Golf Course
Published 12/15/2021, 2:49 PM EST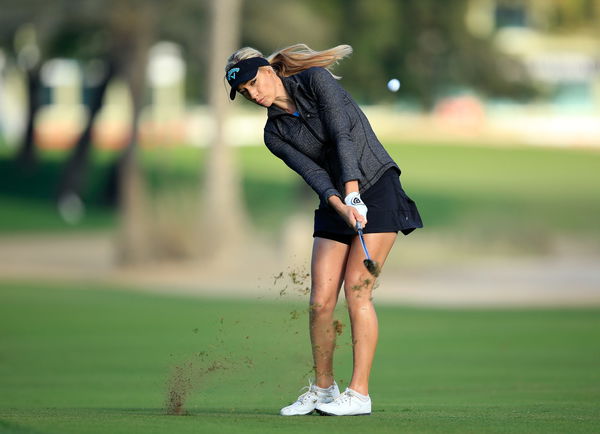 ---
---
Back in 2016, Paige Spiranac took her leave from the professional golf world. While she does not play at events, Spiranac has never strayed from the course. Not only is she always in sync with the game, but Spiranac also values her fitness and form, making sure they stay at 100%.
ADVERTISEMENT
Article continues below this ad
While on her podcast, 'Playing A Round With Paige Renee' which circled around Woods' return, Spiranac also spoke in detail about her diet.
ADVERTISEMENT
Article continues below this ad
One can only imagine that Spiranac knows more about what works and what does not, always making sure she shares the knowledge she has. Let's take a detailed look at what the 28-year-old has to say about her diet, amongst other things.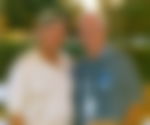 Paige Spiranac opens up about her efficient diet on the course
Spiranac's entire online persona is tangled up with golf, as San Diego State University alum also often posts tips and videos. Of course, she was a professional before this.
On the podcast, she revealed that she often had a peanut butter and jelly sandwich, protein bars, protein shakes, and bananas, when she played full time.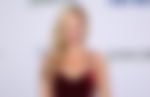 To stay energized on the course, she made sure to eat every three holes. "I think when you're playing 18 holes and you're walking, especially in a competitive tournament, you really do need to keep your focus up," she said. Spiranac added that when people do not eat or drink, it hinders them.
This is why she chose to have some trail mix, a banana, anything to kind of keep her blood pressure in line. "You don't need to eat a ton. And I think a lot of people make this mistake where they play nine holes and then eat a ton and they'll play the next nine they feel really lethargic."
The key, according to Spiranac, is snacking. Small little bites should suffice, helping one keep focus.
What does Spiranac eat when she is not playing competitively?
When Spiranac is playing for fun, all she needs is a hot dog; It is her go-to option. What she does not like, however, is drinking on the course. She admitted that while people do seem to enjoy their beverages, she is not a fan of the same and might only sip a drink during charity events.
ADVERTISEMENT
Article continues below this ad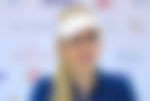 In the end, Spiranac agreed to do a video chat, exploring the science before this logic. She even confirmed the video, asking fans to look it up on her YouTube channel.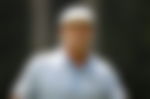 ADVERTISEMENT
Article continues below this ad
Speaking of her channel, Spiranac's latest video teaches ones to play with toddlers. Some videos are recreational, while some are just her recommending items like the perfect Christmas gift.
What do you think of Spiranac's diet? Let us know in the comments below.