'Perfectionist' Paige Spiranac Reveals the Weirdest Thing About Her Famous Podcast
Published 09/17/2022, 7:30 PM EDT
By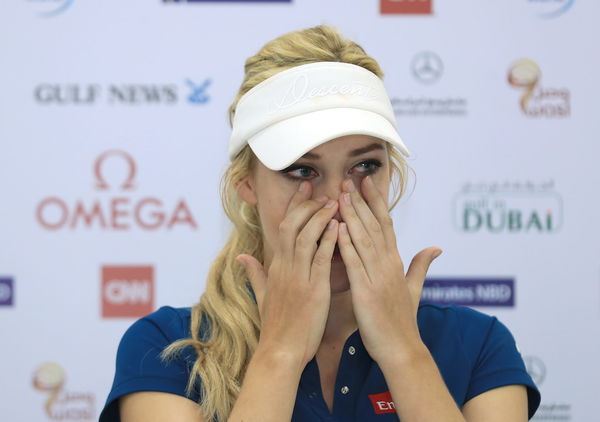 Paige Spiranac's new episode is here! This time though, it started off in a very different fashion. There were no intro ads, no voiceover songs, and no openings from other hosts on the show. Yes, Spiranac has altered things a little bit, but she revealed it was a way of perfecting the weirdest thing about her famous podcast.
What did Paige Spiranac say in the opening minutes of her podcast?
ADVERTISEMENT
Article continues below this ad
The episode was the latest in the series of her podcast 'Playing A Round with Paige Renee'. Within the first few seconds, Paige clarified that there were some changes to the squad. One of her co-hosts, Amanda Rose, was no longer a part of the podcast, Spiranac revealed. She thanked her for the efforts on the series and mentioned they were still friends, clarifying any doubts over beef or drama.
However, Spiranac mentioned the podcast wasn't going her the way she wanted to in recent times. "The podcast has never really felt me with all my other social media platforms. I'm in such a groove, I feel confident and comfortable with what works and what to post, and when to post. But my podcast doesn't feel that way," she said.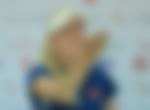 "Perfectionist" Spiranac wants to put more emphasis on podcast
The social media star revealed she didn't feel confident about her podcast for some reason. "I know I'm way too hard on myself when it comes to the podcast. But it's just something I don't feel super proud of, because I feel like it could be better. And I'm a perfectionist," she said.
Moreover, Spiranac was in agreement over minor changes, saying they helped her podcast evolve over time. "I think change is good because it keeps it fun and different and just get sick of the same thing over and over again," she said. "So I do like the fact that it's always evolving and changing."
ADVERTISEMENT
Article continues below this ad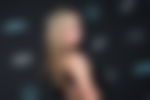 Paige put it down to either under-preparing or over, acknowledging there is a difference between running a podcast and a photoshoot for Instagram and other social media sites. "That [podcast] is different than my other pieces of content because I don't prepare at all I just kind of put the camera in front of my face and I just go for it," she revealed.
While her episodes still clock an array of listeners on the internet, it's good to know that Spiranac herself is constantly finding ways to improve her product. And as long as she remains active on the internet, you will be assured of consuming every little detail from EssentiallySports itself!
ADVERTISEMENT
Article continues below this ad
Edited By: Manaal Siddiqui