'Can't Blame Him': Golf World Erupts Over Hilarious Rickie Fowler Moment From PGA Championship
Published 05/23/2022, 7:40 AM EDT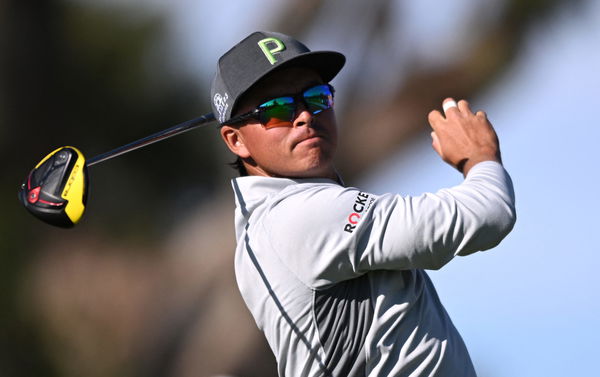 PGA Championship is one of the four major championships in golf. Both golfers and spectators tend to get excited as well as anxious in a major week. Known for his tantrums on the course, Rickie Fowler has unknowingly helped the fans have some fun on the internet.
The internet has seen many try the "wrong answers" trend, and it was high time somebody did it with golf-related subjects. Kyle Porter of CBS Sports initiated the fun event on his Twitter. 
The picture Porter shared was of the PGA Tour player Rickie Fowler. Although Tulsa, Oklahoma, had good weather for golfing last week, it turned windy and chilly in no time this week. Due to extreme cold, the golfers had to turn to their warm clothes and apparel to keep themselves warm. 
Fowler is also part of the Southern Hills field. He was one of the many to make it to the last rounds after the compulsory cut after the first two rounds. As a result, Fowler also had to dress in warm clothes to keep him away from the cold. 
Furthermore, after playing four rounds at the Southern Hills, Fowler secured a tie for the 23rd position. He has scored an overall 2-over par and won $129,768 as prize money.
Fans became creative with the professions for Rickie Fowler
The task Kyle Porter assigned to the golf world is to find the wrong profession for the Tour player Fowler. Since the golfer is covered with warm clothes and apparel, the fans got really creative with the 'suitable' jobs for him. 
"Regional manager at Pep Boys," "Snowmobile mechanic," "Beekeeper," "Professional over mit tester," and "Private Investigation" are some of the many professions the fans have chosen as the wrong job for Fowler.
While many took part in the challenge put forward by the CBS Sports writer, some tried to defend the golfer. In fact, some joked even then as well.
Fowler has been playing golf professionally for more than a decade now. He has won nine championships worldwide, the last one being the 2019 WM Phoenix Open. Yet, he hasn't won a major title. Many, just for fun, tried to point it out by adding winning a major or tournaments on Tour as his fake profession.
Which profession do you think best suits his attire? Do you agree with any of the comments? Let us know in the box below!
Watch This Story: Jordan Spieth Reflects on Justin Thomas' Extremely Awkward Moment With His Baby
Edited By: Deepika Bhaduri