PGA Tour Creates the Golf Version of Squid Game With a Set of Unique Challenges
Published 11/22/2021, 10:20 AM EST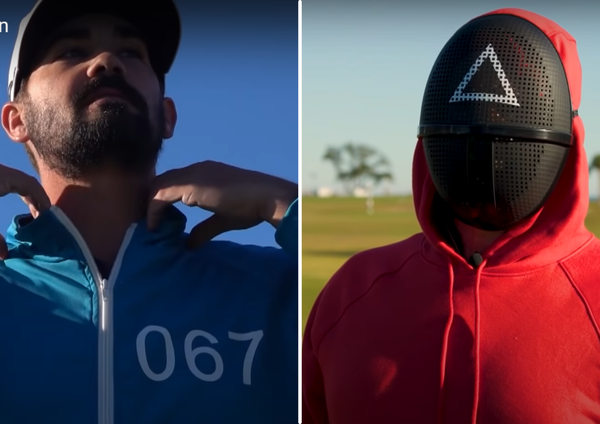 ---
---
Obsessed with golf and squid game? The PGA Tour has got you covered! At the recently concluded RSM Classic at the Sea Island Seaside Course, three golfers got together to play the newest version of golf; squid game edition.
ADVERTISEMENT
Article continues below this ad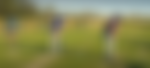 PGA Tour's Chad Ramey, Lee Hodges and Joshua Creel took on three challenges similar to the ones featured in Netflix's 'Squid Game.' Writing 'golf's version of Squid Game', the official account posted this video which is sure to amuse you.
ADVERTISEMENT
Article continues below this ad
PGA Tour hosts the squid game tournament
Creels caddie Tim hosted the game, and he explains the rules. Creel begins by joking, "If he doesn't pick me, he may be looking for work next week!" Tim explains, "The three golfers will be playing games and the one with the most points will be the winner."
The first game is called 'red light, green light'. Each member has been given the same number of golf balls and the first person to hit all wins. However, they can only swing when he says green light and must stop when it's declared red.
They line up the balls in front of them, 'cheating', according to Hodges, and they begin. Ramey finished first and bags three points while Creel takes 1 point at the second spot.
Watch This Story- From the Texans to the Jaguars- Five Hopeless NFL Teams Who Need to Rebuild their Squad for Next Season
The second game required them to shape the biggest hook and slice possible. Yet again, Ramey won the first round, with a perfect hook, and brought his total up to five. Hodges also put the first point in his bag with an incredible slice for two.
Chad Ramey wins the golf squid games
ADVERTISEMENT
Article continues below this ad
And finally, they play a round of 'stepping stones', the most interesting one yet. A couple of golf balls are lined up in front of them, some real, and some that explode. The leader (Ramey) goes first and keeps on hitting until he strikes into the fake ball that dramatically explodes into the air. However, by that time, he had bagged a total of 15 points.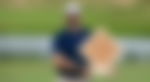 Finally, with what's left being the fake ones, the winners are out. Chad Ramey wins the games, while Lee and Creel lose.
ADVERTISEMENT
Article continues below this ad
If you were playing, how far would you have reached? Let us know below!