PGA Tour Golfer Goes on a Wild Twitter Spree Chasing the $40M PIP Fund
Published 11/27/2021, 11:15 AM EST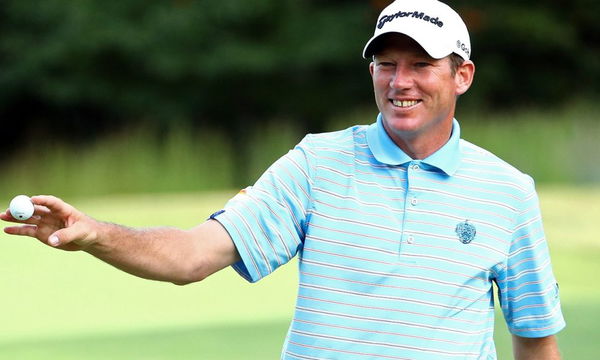 The $40M Player Impact Program of the PGA Tour has aroused the curiosity of many for one reason only; they don't reveal the recipients. And this secrecy has been the source of frustration for many. However, one man has taken it upon himself to create a joke about the entire situation.
Jim Herman goes on a Twitter spree
3-time winner on the PGA Tour Jim Herman knows he doesn't stand a chance of winning this 'popularity' contest. However, this does not stop him from openly expressing his desire to win the massive $4,000,000 prize. Or is he doing this to take a jibe at the entire program?
ADVERTISEMENT
Article continues below this ad
Herman has a modest following of less than 20k followers on twitter. However, he has created quite the buzz around social media with his sarcastic tweets that exhibit his longing for the fund money. And let us warn you, they are hilarious!
From the day of the announcement, the irony of the situation was not lost on him. He wrote, "My ship has come in!" A couple of days later, he said, "I can't believe the Tour is going to pay me $40,000,000.00 for this Twitter account. There's gotta be a catch?" In the last 24 hours, he went on a massive tweeting spree about The Match and these are some of the highlights-
Still hasn't sunk in yet that I'm only a couple weeks away from getting my $40,000,00.00 #PiP

— Jim Herman (@gohermie) July 23, 2021
If I told you I was gonna be live tweeting during Friday's match, AND giving away some good prizes to my followers, is that something you'd be interested in? #PiP #$40,000,000.00

— Jim Herman (@gohermie) November 24, 2021
Haven't played this golf course, but I did once play Shadow Creek with a Chinese bazillionare and a young lady who wasn't wearing pants. Or shorts. Or a skort. Or a skirt. Or tights. Or anything else. #PiP #$40,000,000.00 #Vegas

— Jim Herman (@gohermie) November 26, 2021
Watch This Story- Michael Jordan, LeBron James & Other NBA Players With Hilarious Meanings of Their Names on Urban Dictionary
What exactly is the PGA Tour's PIP fund and who wins it?
The fund is a new initiative by the PGA Tour in order to 'recognize and reward players who positively move the needle.' However, the list for the $40M purse does not get revealed the same way rankings are, and all we can do is speculate.
ADVERTISEMENT
Article continues below this ad
Meanwhile, when Herman was asked how the list was created, he said, "No idea. I wish we had a list. I wish we knew, so if a guy is on the list and he's close and had an idea of what they needed to do to crack the top 10. That's the hardest part for the rest of us. They are throwing a lot of money out there without a real good understanding of how you can crack the top 10. We feel like it's a popularity contest."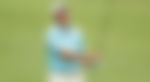 Talking about his antics on Twitter, he said, "It's fun to put out some fun things. There's no rhyme or reason to it. I know there's no way I'm going to win it."
ADVERTISEMENT
Article continues below this ad
However, the $40 million questions are still left unanswered and our curiosity is totally disgruntled.