John Daly PGA Tour Earnings: How Many Millions Has He Made in Professional Golf?
Published 06/22/2022, 12:35 PM EDT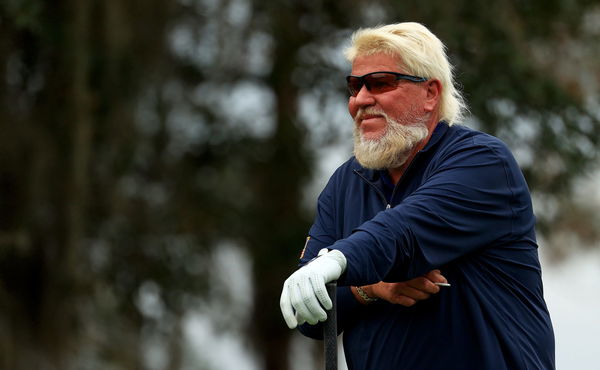 The golf world got to know the existence of John Daly following his victory at the 1991 PGA Championship as a PGA Tour rookie. Fast forward to 2022, the golfer has established his name among American golf fans for his fun personality, free-spirited lifestyle, and incredible long drives. 
The golfer turned pro in 1987 and joined the PGA Tour in 1991. To this date, he has won five tournaments on the Tour, including two major titles. He won his first major at the 1991 PGA Championship and second at the 1995 Open Championship. 
ADVERTISEMENT
Article continues below this ad
Daly doesn't play on the Tour much other than some selected events, like the PGA Championship. However, he still plays on the PGA Tour Champions, the American league for senior players. Notably, the golfer had won once in the Senior Tour in 2017 at the Insperity Invitational. 
Notably, Daly was more active in the 90s, when the purse money was not as high as it is now. For example, when Tiger Woods won his first Masters, the prize money was $486,000. Meanwhile, he earned $2,070,000 with his last victory in 2019.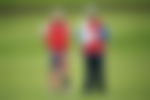 Yet, with his victories and making the cuts, the 2-time major winner has made quite a fortune from the American golf organization. Let's find out his total career earnings! 
How much has John Daly earned from the PGA Tour throughout his career? 
According to the PGA Tour all-time career earnings list, John Daly has earned $10,270,681 throughout his career. He ranks at 202 on the list, two spots away from the last week.  
He had won his first paycheck from the Tour from his first major win. Notably, he contributed $30,000 from his prize money to a fan's children after he died from a lightning strike while watching the event.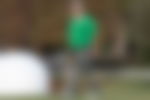 It has been more than 30 years since Daly joined the PGA Tour, and he was made a little over $10 million from it. However, including his PGA Tour Champions performance, the golfer has earned a total of $12,480,197. 
ADVERTISEMENT
Article continues below this ad
When was the last time the golfer won an event, and how much did he earn from it? 
Daly won his last title at the 2021 PNC Championship, an unofficial father-son event. He and his son John Patrick Daly won the event with a 27-under overall score; Team Daly won $200,000. 
ADVERTISEMENT
Article continues below this ad
The 2-time major winner won his last PGA Tour title in 2004. Since the purse money was much lower than the current events, he couldn't earn as much as the young golfers these days. However, he still became a multi-millionaire just from getting good results from the tournaments. 
Watch This Story: John Daly Shares His Views on the LIV Golf Invitational Series