'Maybe He Was on the Bryson Program': Matt Fitzpatrick Leaves World No. 1 in Disbelief
Published 06/20/2022, 12:15 PM EDT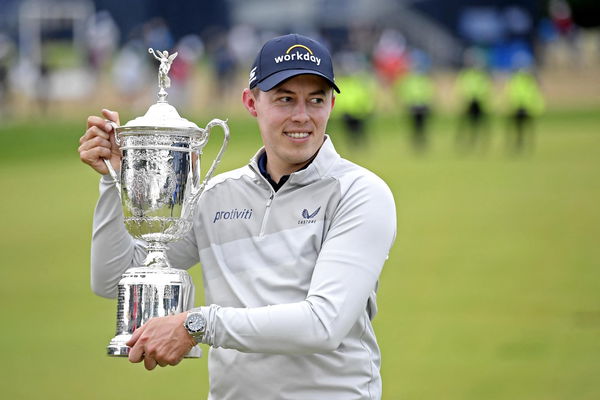 The 2022 U. S. Open has ended successfully at the Brookline Country Club. The 27-year-old Matt Fitzpatrick won the title, impressing the golf world, including the Masters champion with his long drives. 
"I played with him in Austin this year, and he was not hitting it nearly as far as he is now," Scottie Scheffler said about the English golfer. Furthermore, the current world No. 1 even wondered how his fellow competitor could cover such distance. "Maybe he was on the Bryson program or something," he added. 
ADVERTISEMENT
Article continues below this ad
Bryson DeChambeau is known for his long drives. He had even once hit a 428-yard in a PGA Tour tournament. The Mad Scientist was included in the top 16 in the Long Drive Championship. And Scottie Scheffler compared Fitzpatrick to the DeChambeau as his long drives have improved a lot. 
Notably, the English golfer ranked 151st in driving distance on the PGA Tour three years ago. However, he ranked 63rd this year. Considering the drastic change the 8-time winner had in a short time, it is no wonder that Scheffler got surprised. 
How did Matt Fitzpatrick improve his long drives? 
According to Fitzpatrick, he didn't gain more distance overnight. He explained that he worked with his coach, Mike Walker, and biomechanist, Sasho Mackenzie, on the TheStack system.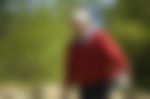 TheStack is a program that helps golfers attain more swing speed through calculated practices. The system will find the flaw in the golfer's swing and provide training sessions to improve himself. 
"I'll be honest," Fitzpatrick said about TheStack. "It's worked wonders." The system or not, the golfer has improved a lot. His choice to hit 267-yards in the 561-yard par-5 eighth was one example of it. Notably, he finished the hole with a birdie. Meanwhile, his group mate Will Zalatoris, who took the lay-up shot, finished with an even par. 
The English golfer won his first professional major!
ADVERTISEMENT
Article continues below this ad
Matthew Fitzpatrick won his first major and first PGA Tour win at the 2022 U. S. Open. He won it with a one-shot lead over Scottie Scheffler and Will Zalatoris.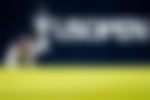 It was his first professional win at the Brookline Country Club. However, it was not the first time he had won on the course. The golfer had won the U. S. Amateur at the Country Club in 2013. 
ADVERTISEMENT
Article continues below this ad
Interestingly, he is only the second to win both U. S. Amateur and U. S. Open on the same course. The Tour veteran and 18-time major winner, Jack Nicklaus, is the first to achieve this feat. What did you think of Matt Fitzpatrick's improved long drives? 
Watch This Story: Tiger Woods Once Asserted Courageous Bryson Dechambeau as the Future of Golf