PGA Tour Pro Almost Avoided Disaster After 'Forgetting' to Cash $1.2M Check
Published 10/31/2021, 3:11 AM EDT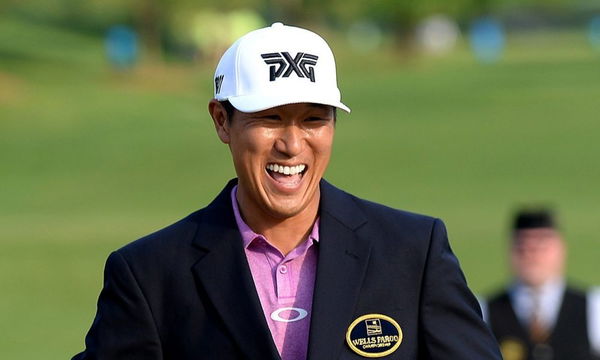 James Hahn won $1.2 million when he won the Northern Trust Open in 2015. Most people, even the struggling golfers, can only dream of winning so much money. And if they do, there's no way they can let that amount slip away for any reason.
However, Hahn, in a recent appearance in Golf's subpar, opened up about one such experience. With Colt Knost and Drew Stoltz, he revealed how he forgot to encash in his first check.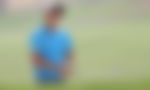 James Hahn forgot a $1.2 million pay check
ADVERTISEMENT
Article continues below this ad
Hahn admitted that back then, he didn't have a direct deposit set up. However, he had a reason for it. Recalling the time he read the book 'the secret' in college, he detailed, "For me, one of the things that I got from it was to visualize a check, a million-dollar check coming to my house. That was all I wanted from my life… I just wanted the actual, physical check."
"So I win the Northern Trust. Got the physical check for 1.2 million," Hahn added. Obviously, he was ecstatic. He took pictures with it and celebrated his win. However, when it came to depositing the check, he just said, "Oh, I put it in my glove compartment. No big deal."
Meanwhile, life went on normally and the money didn't really reach his account. Two weeks went by and his wife asked him, "How long does it take for it to clear a million dollar check? You went to the bank like two weeks ago and it still hasn't hit our account."
Suddenly, it struck Hahn. He said, "I'd left a million-dollar check in my glove compartment in my car for two weeks and I'd totally forgotten about it."
Watch This Story- The Massive Endorsement Deals of Tiger Woods
Hahn went through an ordeal to deposit the check
ADVERTISEMENT
Article continues below this ad
When the American golfer finally reached his bank and presented his check, the lady at the reception laughed. Not every day does a person walk into the bank to cash in more than a million dollars. In addition to the craziness, Hahn left his identification in his car. When the helpers started selling services to him, frustrated, he said, "Hey guys, I just want to cash the check."
"Since then, I've gone direct deposit, because it is a lot easier," he said. "But losing a check in the glove compartment doesn't quite sit well."
ADVERTISEMENT
Article continues below this ad
Well, seems like Hahn got over the million dollars pretty quick. And just the next year, he won the Wells Fargo Championship and bagged a stunning $1.3 million! Yet again, he achieved all that he dreamt.