PGA Tour Rookie Sahith Theegala Reveals Funny Story of Joining Hands With His Caddie
Published 10/03/2021, 5:39 AM EDT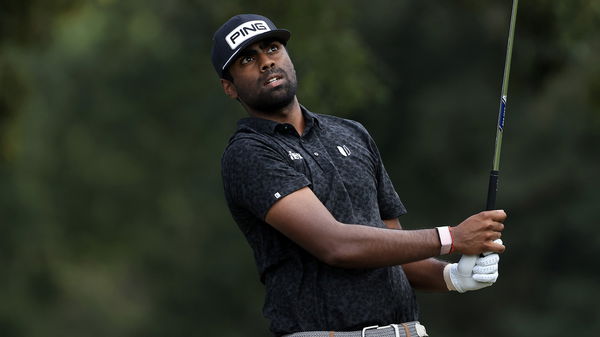 ---
---
The PGA Tour card is something a lot of aspiring golfers strive to obtain. It is not an easy process, but 23-year-old Sahith Theegala has lived through it and is competing at the grand stage now. The rookie is now the leader at Sanderson Farms Championship after 54-holes and credits his caddie for being a huge pillar of support in his career.  
ADVERTISEMENT
Article continues below this ad
Theegala astoundingly led the pack after the opening round at the Country Club of Jackson and could go wire-to-wire as he now holds a one-stroke lead over the rest after three rounds. Clinging on to a one-stroke lead is never an easy task, but Theegala has a well-experienced person carrying his bag this week. 
ADVERTISEMENT
Article continues below this ad
The 23-year-old PGA Tour rookie was asked to shed light about the nerve-wracking experience at Sanderson Farms, to which he had a very calm reply: 
"I'm just having a good time with Carl out there and regardless of the golf that's what it boils down to, golf's a game and try and enjoy it as much as I can," Theegala said. 
Who is caddying for Sahith Theegala and how did they meet?
Sahith Theegala has an excellent track record and he's no stranger to top-tier golf tournaments. He's played the U.S. Open twice in the past and has received several accolades, including the Jack Nicklaus Award for his tremendous collegiate performance. 
Theegala secured his 2021-22 PGA Tour card with consecutive Top-10 finishes in the previous season's Korn Ferry Tour finals, and his caddie Carl Smith was integral in helping him achieve the results. The California native recently revealed how the two met in the first place: 
ADVERTISEMENT
Article continues below this ad
"Funny story, [Carl Smith] recruited me at Pepperdine, he was the assistant coach at Pepperdine, he recruited me, watched so many of my events, and him and Michael Beard the head coach there were two of the biggest reasons why I wanted to go to Pepperdine," Theegala began.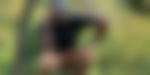 Watch This Story
"And [Smith] actually ended up leaving to caddie right before I got there, so it kind of worked full circle that he actually caddied for me in the Korn Ferry Finals, those two final events and got me to the TOUR, so it was pretty cool how that worked out," he added. 
ADVERTISEMENT
Article continues below this ad
Sahith Theegala has shot 18-under-par through three rounds and holds a one-stroke lead. Do you think he can hold his nerves for 18 more holes and go on to win the tournament?