WATCH: When Phil Mickelson's Tee Shot Bizarrely Ended Up in Someone's Shorts
Published 06/21/2022, 8:30 AM EDT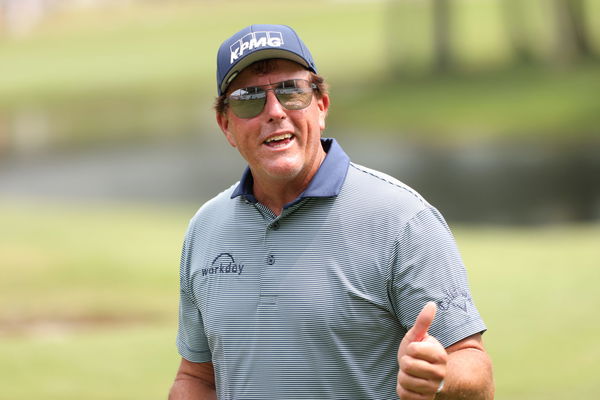 Fans or spectators are the main assets of a sports event as they always brighten up a tournament. Sometimes, they also tend to go overboard and create hilarious moments. Such an incident happened when Phil Mickelson accidentally shot a ball into the crowd during a PGA Tour event. 
According to USGA, one of the main rules of golf is to play the ball from where it lies. Therefore, when Lefty's ball bounced into a spectator's shorts at the 2012 Northern Trust Open, he did what he had to do! He didn't move the ball and lay straight on the ground until the game officials came to mark the ball! 
ADVERTISEMENT
Article continues below this ad
Usually, when a ball in motion is accidentally deflected or stopped by an external object, the golfer can play from where it lies. Hence, the spectator not moving from the place helped Mickelson and the event officials to spot the ball's position. 
It was a valiant effort by the fan. However, since him moving wouldn't have caused Mickelson a penalty, the commentators and even the golfer found it hilarious. However, the fan did get a signed glove from the 6-time major winner, following which he celebrated happily. 
Did Phil Mickelson win the tournament after the fan's heroic action?
Phil Mickelson played his heart out at the 2012 Northern Trust Open to respect the fan's effort. He scored 66-70-70-71 in the four rounds and scored an overall 7-under par, making him one of the three to tie for the first place.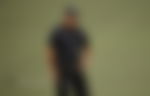 However, his fellow American golfer Billy Haas beat Lefty and Keegan Bradley in the three-men playoff. At the end of the day, Mickelson had to be happy with his T2 position. 
Notably, the Northern Trust Open is known as the Genesis Open since 2017, as its sponsor changed. Interestingly, it was Los Angeles Open back when it was formed.  
Has Lefty ever won the Northern Trust Open title? 
ADVERTISEMENT
Article continues below this ad
The now 51-year-old couldn't win the 2012 event. However, he had won the event twice in the past.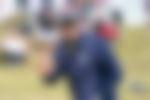 In fact, Mickelson is the 7th player to win it back to back; He won in 2008 and 2009. He also became the first player since Ben Hogan to follow up a runner-up finish with consecutive victories. 
ADVERTISEMENT
Article continues below this ad
Watch This Story: An Unbelievable Story of How Phil Mickelson Made $1m in Less Than 3 Hours
Notably, the golfer hasn't won the event since the hilarious incident at the 2012 Open. Did the fan accidentally jinx the player? All the jokes aside, would you have done the same thing as the audience member if something similar could have happened to you?