Phil Mickelson Explains Why Europe Always Has Always Outperformed the U.S. at Ryder Cup Team Matches
Published 09/15/2021, 2:52 PM EDT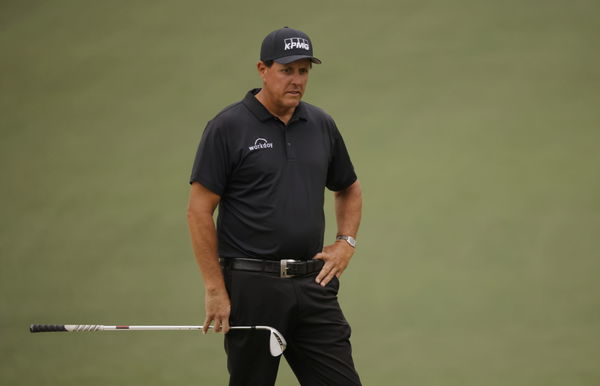 Phil Mickelson will make his record 13th appearance at the Ryder Cup this year. However, for the first time in 25 years, he will not be on the playing side. The 45-time PGA tour winner will come to Whistling straits as one of Team USA's Vice-captain.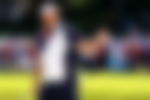 The U.S. will face the defending champions, Europe, a side that has won the previous seven out of nine Ryder Cup tournaments. In the previous edition, they beat the US by a wide margin of 17½ points to 10½. Despite always coming with a comparatively stronger team, the Americans tend to suffer defeat.
ADVERTISEMENT
Article continues below this ad
Phil Mickelson, who appeared on the 5 Clubs podcast with host Gary Williams, was asked if he knew the reason for this. With a laugh, Mickelson said that he did. Let's take a look at what he had to say.
'Get the best out of each other'- Phil Mickelson praises the European team
With the in-depth answer that he provided, we have reason to believe this is something he has pondered over before. Mickelson admiringly said, "I see the way they support each other, and I see the way that they have this foundation of support amongst each other to lift each other up. I see them walking together side-by-side in the fairways and with a vision of solidarity, if you will. I see them helping each other get the best out of each other."
Apart from their great teamwork and understanding of each other, he also applauded their strategizing. He said, "I see a game plan heading into the matches. I see very little uncertainty. Everybody knows when they're going to play and potentially who they're going to play with. I think that type of structure makes it easier, or gets rid of some of the anxiety and the pressure because you know what to expect. It puts you in a position to play your best and to succeed ultimately."
ADVERTISEMENT
Article continues below this ad
The Americans, however, have picked up on this according to him. They are starting to put their many differences aside and play in unity. He said, "I think we're gonna start playing some of our best golf in the coming years, I really do."
ADVERTISEMENT
Article continues below this ad
What do you think is the reason behind team Europe's outstanding success at the Ryder Cup?