Phil Mickelson Reflects on His Declining Fanbase Due to LIV Golf Involvement
Published 06/18/2022, 9:30 AM EDT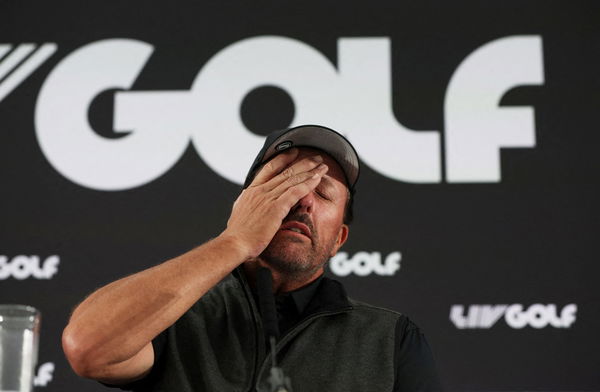 Phil Mickelson has been one of the fan favorites around the Golf world for his witty personality. However, ever since he joined the LIV Golf, things have changed. Mickelson opens up on what he thinks of his fans' thoughts regarding his decision.
Mickelson's decision to join the Saudi-backed Golf Tour had come with a lot of controversies. He received a lot of hate from his fans and also lost all of his endorsement deals.
ADVERTISEMENT
Article continues below this ad
The six-time Major Champion talked about the change in love from his fans during the 2022 US Open press conference. The fans who loved his sense of humor now rant about his decision to play in the LIV Golf.
Phil Mickelson respects his fans' opinion
Mickelson took part in the 2022 US Open, which became his first Major appearance since participating in The Open in 2021. His participation along with other LIV Golf players raised a lot of questions, but USGA allowed players from the Saudi-backed Tour to participate.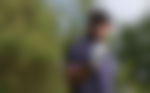 During the US Open press conference, Lefty was asked about how he would feel if most of his fans decided to stop supporting him because of his decision to join the LIV Golf. His response was with utmost respect to his fans.
Mickeslon said, "In regards to if fans would leave or whatnot, I respect and I understand their opinions, and I understand that they have strong feelings and strong emotions regarding this choice, and I certainly respect them — respect that — I respect that."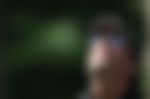 The 52-year-old understands the anger in his fans. Not many golf fans are fond of LIV Golf. However, with top players like Mickelson joining the Tour, it can help in building a great reputation for the LIV Golf as several fans have started to show their love for the Tour.
Phil Mickelson's poor run of form
Phil Mickelson's highly anticipated return to professional golf has been undermining. He had not performed in any of the 2022 PGA events following his suspension for the comments he made on the Saudis.
ADVERTISEMENT
Article continues below this ad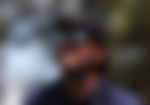 He made his first 2022 appearance while participating in the inaugural LIV Golf tournament. He was unable to reach his full potential as he finished at 34th rank with 10-over-par.
Mickelson's poor form continued in the US Open as he failed to make the cut. He carded a 3-over 73, dropping his total for 36 holes to 11 over. He was tied for 143rd among 156 players when he walked off the course.
ADVERTISEMENT
Article continues below this ad
Despite this, Mickelson remains one of the most marketable golfers in the world.
Watch This Story: An Unbelievable Story of How Phil Mickelson Made $1m in Less Than 3 Hours